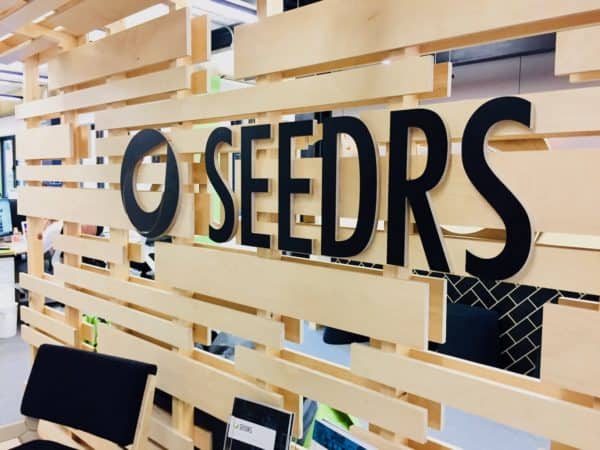 Leading investment crowdfunding platform Seedrs has announced a new feature – the ability to offer a direct investment in a company raising capital online.
Seedrs has long been known for its "Nominee" structure, a type of special purpose vehicle (SPV) that benefits both issuers and investors.
By using a Nominee, issuers may better manage individual investors as the Nominee is the single legal shareholder. Communications to investors are streamlined and the cap table is minimized.
For investors, their interests are better protected. The Nominee assures investor rights such as anti-dilution clauses. Seedrs acts as the Nominee and, similar to traditional venture capital, takes a carry on any gains. Thus, interests are aligned. It is in the interest of Seedrs that the company is successful and that investors benefit from their investment. The Nominee structure has also been vital in enabling the Secondary Market which provides a path to liquidity for investors beyond a merger/acquisition or public offering.
While Seedrs has long facilitated the occasional "ad-hoc" direct investment, now Seedrs has incorporated it as an option for issuers. When launching a securities offering, issuers may decide to provide an option to invest directly and at what level an investor must participate to gain access to this feature.
Seedrs has added this feature as they recognize there is a demand among some investors to hold shares directly while not being assessed the carry fee.
Seedrs explains the process of direct investing as follows:
"Going forward, whenever a company creates a campaign on Seedrs, it will be able to specify the threshold above which it will accept direct investments. It can also choose not to allow direct investors at all.
Once live, the campaign will disclose the direct investment threshold, and any investor who elects to invest above that amount will be presented with a choice between direct and nominee holding, along with an explanation of the differences between the two.
Importantly, no investor will be forced to invest directly: investors at all levels will still be able to use the nominee if they so choose.
To the extent direct investors wish to enter into any contractual arrangements with the company in connection with their investment, they will be responsible for arranging this with the investee company.
Following completion of the investment, direct investors will oversee administration of their shareholdings, including around tax relief matters and exits, themselves. Direct investors will not have access to the investee company's post-investment page on the Seedrs platform, nor will they be able to use the Seedrs Secondary Market to sell their shares."
The Future of Venture Capital
Seedrs states that their mission is to "build a full-scale marketplace for investing in private companies." This means as the platform grows it will empower not just smaller investors but larger ones. Venture capital continues to largely exist in an analog universe. Seedrs will now better be able to facilitate the needs of both smaller and larger investors. At some point, expect Seedrs to facilitate securities offerings targeting only larger investors as there will be some issuers that will inevitably prefer this path. This is all part of becoming a full stack digital VC and investment banking platform that empowers smaller investors to gain access to this asset class. Online capital formation is the future.

Sponsored Links by DQ Promote