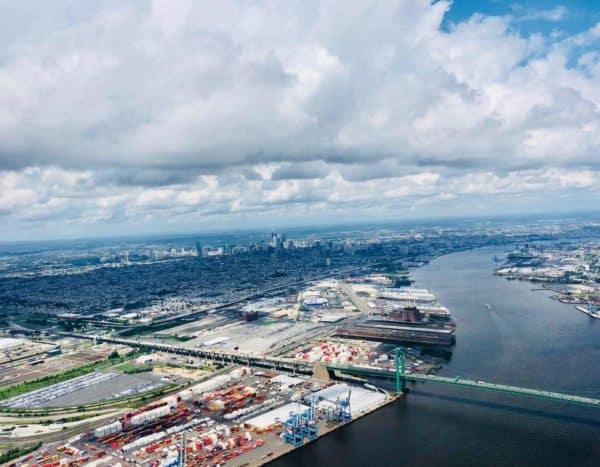 We recently caught up with Dr. Lesley Czuma, director of sales development and media relations at Insolar, a Swiss enterprise blockchain development firm that counts Microsoft, Oracle and AT Kearney amongst its business partners and clients.
Czuma, who earned her Ph.D. in political science and economics from the Free University of Berlin, discussed the main real-world use cases for blockchain technology. She also revealed that most blockchain platforms are not compatible with legacy systems, which makes it difficult and impractical to integrate them with most traditional computing systems.
Czuma noted that Insolar's blockchain-based platform has the ability to work with traditional computing platforms. She explained why this is important and pointed out the main reasons for using Insolar to develop decentralized applications (dApps).
Crowdfund Insider: Everybody has heard about blockchain technology and how it can fundamentally change the vision of a business. A huge number of articles have been written about what blockchain can do for the supply chain. But I would still like to know if blockchain is really a panacea for all the pain points of a business or is that just hype? Could you clarify what exactly the blockchain can do – what is reality and what is myth?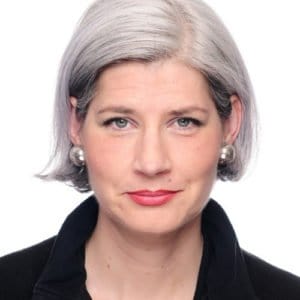 Dr. Lesley Czuma: "First, you should clearly understand that blockchain is not a panacea for all supply chain issues. However, it does offer a great opportunity to help unravel the issues surrounding the supply chain and make some processes more transparent.
A modern supply chain is a complex mechanism requiring the participation of a large number of parties. From manufacturers to customs, from logistics to retailers, enterprises use their own systems, and each step in the supply chain requires interaction. This means that each stakeholder has its own copies of contracts, their own data tracking of what's going on with regards to warehouse and transportation management, and their own systems. From this, the biggest supply chain issue is data storage. Сertainly, many problems follow from this because it means that it is not possible to see the complete picture of what is actually happening.
However, blockchain is able to serve as a unifying layer that provides its network participants with a golden copy of the data. This will ensure that all stakeholders in the supply chain have the same data as each other. This leads to data becoming more transparent, while the immutable nature of the blockchain also reduces audit costs, since network participants can be sure that the data has not been tampered with. Also, smart contracts in the form of a code provide the ability to automate many processes that are currently being performed manually, with the resulting data recorded to the tamper-proof ledger."
Crowdfund Insider: But if blockchain can significantly make life easier for a business, why is it not being introduced everywhere? After all, there are many blockchain projects?
Dr. Lesley Czuma: "The fact is that market incumbent blockchain platforms are not interoperable with legacy IT systems. This means that implementing blockchain becomes an issue about bringing all stakeholders under a single platform. If companies have already invested a lot of money in their current computing systems, it would be irrational to overhaul them entirely by introducing blockchain or distributed ledger technology (DLT) instead.
As you can see, there are some hurdles to overcome before industry-wide implementation of blockchain, but Insolar can address this issue. The Insolar Blockchain Platform is interoperable with legacy systems, meaning enterprises don't need to replace their technologies. In this case, the blockchain serves as an additional layer to already-implemented ERP systems.
Since Insolar's blockchain is interoperable, it has a significant impact on ensuring data transparency and enhances credibility in supply chain processes as a layer that connects participants. Implementing the blockchain in this way can provide data visibility throughout the chain and ecosystem, offering all the advantages of distributed ledger technology without the need to replace legacy systems.
The Insolar Blockchain Platform offers all participants in the supply chain a common space where they can exchange data from common processes. Here, all parties can add details about orders and be up to date. Every one who is authorized has access to "one golden copy of the truth", signed and cryptographically sealed to the blockchain. I say "everyone who is authorized", since the Insolar platform is hybrid and can accommodate permissioned data flows in case of selected, sensitive information.
Since Insolar's blockchain-enabled data flows are two-way, information needed for each participant's internal processes can be downloaded and copied to a separate ERP. This means that there is no need to completely replace conventional systems, instead, the Insolar Blockchain Platform can be used to fill all the gaps in the data in supply chain operations."
Crowdfund Insider: Could you comment on what distinguishes Insolar from hundreds of other blockchain startups? Why should customers choose you?
Dr. Lesley Czuma: "There are a number of factors which set Insolar apart from other blockchain startups and technologies, giving enterprises a clear advantage. I would like to mention just a few key points.
First of all, unlike most "blockchain" companies, Insolar does not use anyone else's pre-existing blockchain platform, but its own, which is built to solve the shortcomings of the market-dominant tech, in order to improve it and make it truly valuable for business.
Secondly, our engineers have experience developing and building on other blockchain platforms, so they have a good understanding of where the key shortcomings are and where there is room for improvement.
Insolar has a strong team that consists of 80 full-time employees, including 55 software engineers and enterprise architects in 5 countries. Our team's previous work experience includes such global companies as IBM, Google, Yandex, Goldman Sachs, Mail.ru, Kaspersky and others.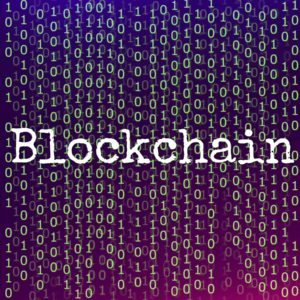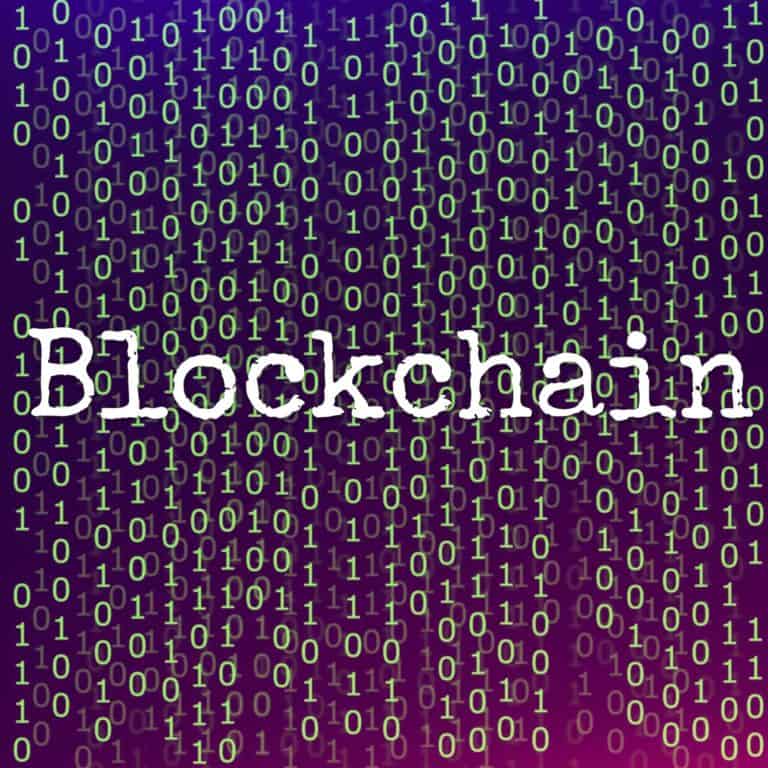 Then, there is also interoperability with conventional technology. As I said earlier, in order to be adopted by enterprise, blockchain should be the link between existing ERPs — instead of having to replace them. Interoperability is a core foundation of the Insolar Platform.
Additionally, Insolar is a hybrid blockchain. A hybrid approach means permissioned access to high-value data, while other aspects of operations and data recorded can be viewed publicly. Members of the hybrid blockchain make decisions about who can participate in the blockchain and what transactions will be public. The hybrid blockchain offers features such as integrity, transparency and security. As such, the Insolar Blockchain combines the best aspects of both private and public networks.
And finally, near-linear scalability allows Insolar to support projects of any complexity. Preliminary tests of the network with internal and external nodes numbering 20 and above indicated a transaction throughput of over 19,000 per second. This means that the number of participants that can join is unlimited, and as they grow, so does the performance and transaction capacity of the Insolar Blockchain. This is a real plus for almost any business use case at scale."
Crowdfund Insider: What do companies need to use Insolar blockchain?
Dr. Lesley Czuma:"It's worth noting that you don't need to be a blockchain guru to use Insolar. Due to our layered platform architecture, Insolar provides flexibility. This means that any user can control the configuration of the solution. To create dApps on our platform, no additional in-house IT skills or infrastructure are required.

We also use the most common programming languages ​​- Golang and Java, so any user can easily create dApps on the Insolar platform. Also, to use our ecosystem, companies do not have to deploy their own node, meaning a reduction in the expenses which in house hardware maintenance and IT skills would otherwise demand."

Sponsored