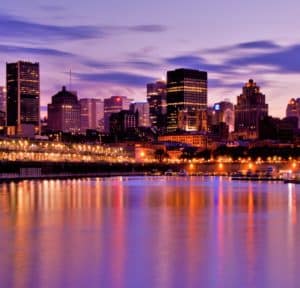 Montreal-based Stradigi AI, a firm focused on developing artificial intelligence (AI)-powered solutions, revealed on November 12 that it had raised $53 million CAD (appr. $40.3 million) via a Series A investment round.
The capital raised will be used to support the firm's expansion into North America. The funds will also be used to help the company maintain its ongoing product innovation efforts for its AI platform, Kepler.
According to a release, the Fonds de solidarité FTQ (the Fonds) and Investissement Québec (IQ) led Stradigi AI's investment round by collectively contributing $26.4 million CAD (appr. $20 million). Other Series A investors that took part in the round included the Holdun Family Office, Segovia Capital Ltd., Cossette Inc., and Stradigi AI's co-founders Basil Bouraropoulos and Curtis Gavura.
Bouraropoulos, CEO at Stradigi AI, stated:
"Investissement Québec and the Fonds de solidarité FTQ, in addition to all the other amazing investors that contributed to this financing, are great partners for Stradigi AI. As two of the most respected institutional funds in Canada with diverse portfolios and deep experience with preparing companies for international growth, IQ and the Fonds will bring tremendous value as we execute our strategy to become one of the top three leading platforms in North America."
Following the launch of the company's Kepler platform and a new partnership with Big Four auditing firm KPMG,  Stradigi AI's management will use the funds raised to further expand its operations across North America. The company will be focusing on developing its go-to-market strategies, especially for the US markets.
Stradigi AI will also use the capital raised to recruit 50 more professionals for various positions related to research, software development, sales and marketing.
Stradigi AI's management says it aims to accelerate the evolution of its AI platform Kepler, which combines thorough software engineering with advanced algorithms to meet the requirements of various businesses. The company's latest software update will "help propel Stradigi AI's position as a multifaceted and comprehensive AI solutions provider," the release noted.
Guy LeBlanc, CEO at Investissement Québec, remarked:
"Investissement Québec is proud to support Stradigi AI's success and the development of their platform Kepler that can help businesses to cross the chasm from research to production of AI for some time." 
LeBlanc added:
"We are committed to investing in Quebec's thriving AI ecosystem, which is why we feel it is so important to help home-grown success stories like Stradigi AI to expand both here and beyond our borders."
Emil Savov, VP for Investments, Venture Capital, at the Fonds de solidarité FTQ, noted:
"We are very pleased to support Stradigi AI as the Company continues to execute on its ambitious expansion strategy." 
Savov also mentioned that:
"Having spent the last few years building its leading platform, Kepler, Stradigi AI is very well-positioned to develop its North American foothold to meet growing customer demand. To ensure the future of the AI sector in Québec, this expertise must be further aligned with commercial and strategic goals, which is one of the reasons the Fonds is investing in Stradigi AI."
Louis Duchesne, president, Quebec and East, at Cossette, stated:
"Our involvement in this crucial step in Stradigi AI's development is a natural evolution of our partnership. We know that the Kepler AI platform meets a real need for businesses looking to further personalize their brand experience by increasing the relevance of their messaging. And, we are committed to supporting its North American launch."
Sponsored Links by DQ Promote