The People's Bank of China Releases China's Green Finance Development Report (2018)
In order to introduce China's achievements and experience in green finance, the People's Bank of China (PBC) has worked with relevant authorities and organizations to compile the annual China's Green Finance Development Report since 2017.
Recently, the PBC released China's Green Finance Development Report (2018). The report comprehensively summarizes China's green finance development in 2018, and illustrates progress made in the development of green finance standards, writing of Green Industry Guidance Catalogue (2019), performance assessment of green credit offered by depository financial institutions in the banking sector and work progress of the self-regulatory mechanisms of the green finance industry.
As the report points out, China followed two paths, namely top-down promotion and bottom-up exploration, to continuously advance the building of the green finance system in 2018, and delivered remarkable achievements in the reform, innovation and international cooperation on green finance.
The green finance in China has not only secured fast growth but also brought out further social and environmental benefits.
At present, as China brings green finance into a new phase of in-depth development, continued efforts will be made to explore the fundamental theories, improve the green finance standard system, study and reserve more policy tools, encourage product and service innovation, enable extensive and in-depth engagement in global green finance governance, so as to forge ahead with sustainable and high-quality green finance development in China. (Source: PBC)
China Has Approved Several Local Fintech "Sandbox" Projects
In December 2018, the People's Bank of China and five other central government departments decided to conduct Fintech pilot projects in Beijing, Shanghai, Jiangsu, Zhejiang, Fujian, Shandong, Guangdong, Chongqing, Sichuan, and Shaanxi provinces.
At present, the specific projects, have been officially approved, including Financial Service Cloud (Fujian), Financial Service Platform for Small & Middle-sized Technology Enterprises (Fujian),Big Data-based AML Monitoring Platform (Sichuan), Distributed Data Application (Shanghai), etc.
Li Wei, director of the Science and Technology Department of PBC, commented at the "4th Global Fintech (Beijing) Summit" in July this year that these pilots could actively explore the use of technology in accordance with existing laws, regulations and regulatory rules, improve the efficiency of financial services, and build best practices for other regions.
The financial regulators in China hope to establish an institutional mechanism that is suitable for the development of fintech through these pilots. He said that these pilots could be regarded as the Chinese version of the "regulatory sandbox". (Source: Economic Information Daily)
China Has Approved Several Local #Fintech Sandbox Projects
China's Pay-With-Your-Face Users Will Reach 760 million in 2022
On November 21st, 2019, iiMedia Research released the "2019 China Pay-with-your face Technology Application Social Value Report".
According to the report, 2019 marks the "first-year" of pay-with-your-face, and the users of this new payment method will surpass 760 million in China in 2022, replacing the QR code payment as the main payment method. 70% of respondents in the survey believe that pay-with-your-face is safer than the traditional password-model. (Source: iiMedia)
China's Pay-With-Your-Face Users Will Reach 760 million in 2022 #Fintech
Ant Financial Services considers Applying for Singapore Virtual Banking License
On November 19th, Ant Financial confirmed, as reported, that it was considering applying for virtual banking license in Singapore. On May 9th 2019, Ant Financial has already been granted a Hong Kong virtual banking license by the Hong Kong Monetary Authority.
(Source: The Beijing News)
Ant Financial Services considers Applying for Singapore Virtual Banking License #Fintech
---
The above is a weekly synopsis of the biggest stories on Fintech in China provided by WeiyangX, part of Tsinghua University, in partnership with Crowdfund Insider.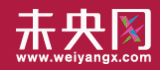 WeiyangX is the most influential website focusing on Fintech in China. The site covers the latest news, industry data analysis, business practices, and in-depth Fintech cases in Fintech. WeiyangX is incubated by Fintech Lab. Founded by Tsinghua University's People's Bank of China (PBC) School of Finance in 2012, the Fintech Lab is the first and leading research entity dedicated to leading best practices, promoting interdisciplinary innovation, and encouraging entrepreneurship in the field of fintech through scientific research and innovative project incubation.

Sponsored Links by DQ Promote