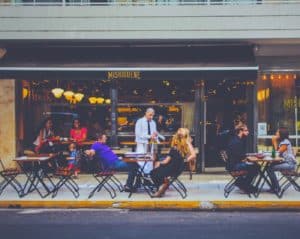 Argentina-based mobile payments firm Ualá has been valued at almost $1 billion in its most recent investment round, which was led by Chinese tech giant Tencent, according to sources familiar with the details of the transaction.
Tencent led Ualá's $150 million Series C investment round. The Chinese internet firm was joined by the SoftBank Group Corp and various other investors. The Buenos Aires-headquartered company had previously been valued at around $850 million to $950 million, according to Bloomberg, which cited sources familiar with the deal.
Ualá intends to use the capital raised to hire new talent. The company aims to employ more than 500 professionals by the end of 2020. Ualá is also planning to expand its line of loans products, while also developing additional business units. This, according to company founder and CEO Pierpaolo Barbieri.
Existing investors including Soros Fund Management LLC, Goldman Sachs Investment Partners and Jefferies LLC also took part in the investment round.
Ualá has announced the completion of its funding round just two weeks after the firm introduced a new investing tool for its low-risk mutual fund via the company's app. Ualá's management says the company has issued around 1.3 million prepaid cards since it began offering services  in October 2017.
In statements shared with Bloomberg, Barbieri noted:
"It's by far the largest investment we've received. We want to continue to partner with other players on financial services."
Tencent first revealed in April 2019 that it was planning to acquire a stake in Ualá, without sharing the exact amount of its investment. Both Tencent and SoftBank will appoint a representative on Ualá's board of directors. The latest investment is SoftBank's first venture in Argentina's markets, Barbieri revealed.
SoftBank's Marcelo Claure confirmed that the recent deal is the company's first direct investment in Argentina.
Claure remarked:
"We believe in their passion, talent and vision to resolve financial inclusion and to become a relevant regional player." 
SoftBank has reportedly invested from a $5 billion fund dedicated on Latin American markets.

Sponsored Links by DQ Promote