Kraken's highest-tiered and verified 'pro' customers will now be able to use Silvergate Bank's Exchange Network (SEN) to fund their cryptocurrency trading accounts.
An announcement on the Kraken blog states:
"We are pleased to announce that Kraken has joined the Silvergate Exchange Network (SEN)…a proprietary internal payments platform developed by Silvergate Bank that enables fast transfers between account holders."
Kraken is a San Francisco-based cryptocurrency trading platform established in 2011.
Silvergate is reportedly a "crypto-focussed" bank that sold 3.3 million "SI" shares for $12 USD each via a NYSE IPO on November 7th.
According to MarketWatch, SI shares are now trading for around $16 USD.
Kraken's partnership with Silvergate means its "pro customers," who must provide government ID, proof of residence, occupation information, financial statements and undergo AML verification, can now use SEN to fund their Kraken account "within minutes and with no fees, 24/7."
A support page on Kraken's website indicates that Kraken pro customers can deposit and withdraw up to $10 million USD per day or $100 million USD per month. Bitcoin deposits and withdrawals are unlimited.
The same page shows that "Starter" customers at Kraken do not have to provide government-issued ID and can make unlimited daily deposits of bitcoins, can withdraw up to $5000 USD in bitcoins and unlimited amounts of bitcoins monthly. Starter customers at Kraken cannot do anything with cash.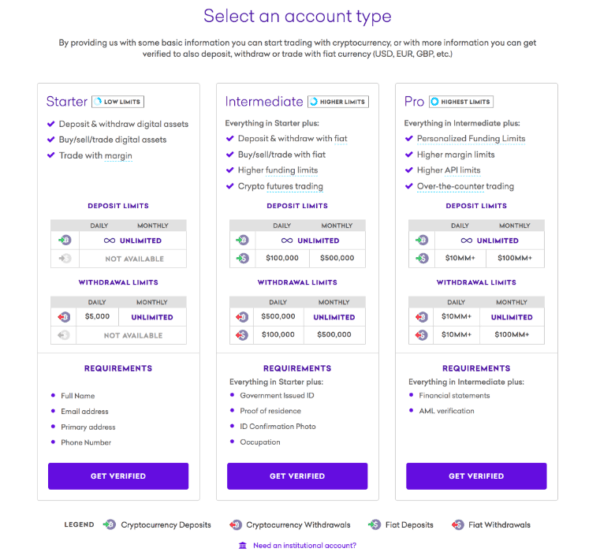 To use SEN, Kraken customers must set up an account at Silvergate, then contact a Kraken Client Engagement Specialist to enable SEN funding for the account.

Sponsored Links by DQ Promote