Rebel, an online consumer finance company that provides Brazilian residents access to unsecured credit at competitive rates, has raised $10 million in equity funding. The company's latest funding round has come just a year after it secured $4 million from XP Asset Management and various other investors.
Monashees, an investor in established Brazilian startups 99 and Loggi, and Fintech Collective, a New York City-based multinational VC firm,  took part in the round.
As stated in a release:
"Since its inception, Rebel has received more than $1 billion in loan requests."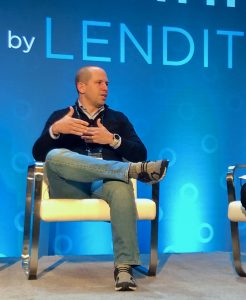 Rafael Pereira, CEO at Rebel, noted:
"For decades our banking system has made no sense, resulting in a distorted relationship between consumers and credit. We want to offer democratic and accessible credit products. When put to good use, they can be an extremely beneficial tool in people's lives."
Pereira added:
"Traditional banks claim that credit in Brazil is expensive because of delinquency rates; but in reality delinquency is high because the country has the highest interest rates in the world. It is a perverse and vicious cycle, and a difficult one to overturn. That's why we are rebels: our goal is to break up with this loop and start a new and virtuous cycle."
This recent funding round will further add to the company's cash reserves and allow for additional investments in technology. Rebel intends to develop new products, while also  improving its distribution channels, in order to meet client requirements.
As mentioned in the release, Fintech Collective has invested in firms that "share a vision with Rebel for the future of data-driven consumer finance." These companies include MoneyLion, a digital bank based in the US, and Anyfin, an online consumer finance firm based in Europe.
Sean Lippel, principal at Fintech Collective, remarked:
"We take an interest in companies that are willing to redesign their markets, led by entrepreneurs with a strong strategic vision and the discipline to execute. We believe that Rebel has the opportunity to not only repair the broken $100 billion  unsecured consumer credit market in Brazil, but also expand the availability of credit in the country by changing the way Brazilians relate to their personal finances."
Following this latest round, Rebel's investors now include: Julio Capua, a former exec at XP; Bruno Licht, former director at Banco Garantia; and João Guerra and Fued Sadala, co-founders of Dreampact, a fund launched by former Inbev employees.

Established in 2017, Rebel was founded by André Bastos, Paulo Nunes, and Rafael Pereira with the mission to bring a positive change in the financial lives of Brazil's residents. Rebel provides no personal guarantee credit at competitive rates by using innovative technologies such as Big Data to conduct assessments of each user's financial behavior. The amounts reportedly range from BRL 1,000 (appr. $237) to BRL 25,000 (appr. $5,940), with maturities up to 24 months.

Sponsored Links by DQ Promote