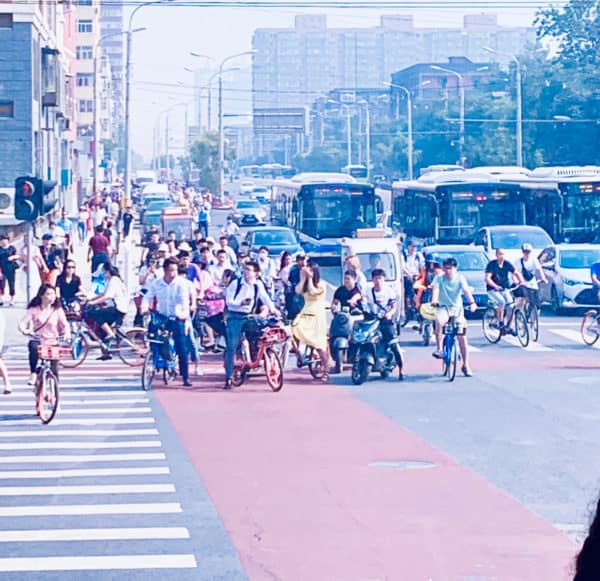 China's central bank announced on December 5 that it's planning to support the nation's capital city Beijing in exploring and experimenting with various regulatory guidelines for the evolving Fintech industry in order to develop a more inclusive and suitable supervision framework.
The nation's Fintech regulation pilot program aims to explore relevant oversight tools that support China's national conditions and global standards. These standards have been created to guide authorized financial services providers in responsibly using information technology. The guidelines aim to help companies meet compliance requirements, according to statements made by the People's Bank of China (PBoC).
As reported by Xinhuanet, the PBoC will be actively testing flexible management procedures to in order to make Fintech regulation "more professional, unified and effective."
A Fintech development plan published by the PBoC in August this year states that China plans to create regulatory guidelines for local financial technology firms that will encourage the development of suitable business use cases. The development plan aims to implement the "deep integration and coordinated development" of Fintech and finance by 2021.
The plan outlines risk-prevention techniques and strategies in the application of Fintech, and calls for the implementation of appropriate measures to safeguard against cyber risks while also protecting users' financial information.
Last month, the PBoC VP Yifei Fan confirmed that the central bank plans to better regulate the local Fintech economy. Fan's comments came during a meeting of the National Technical Committee held in November 2019.
The PBoC also noted last month that it aims to establish industry standards for blockchain-based platforms.
Fan pointed out that blockchain or distributed ledger technology is among at least 17 different categories of Fintech, which also includes cloud-based services and artificial intelligence (AI). These emerging technologies are to be regulated under the newly proposed national standards.
Fan remarked (last month):
"The financial industry either lacks the standards or needs to update the existing standards. The current regulations for financial services are not clear and strong enough to guide high-quality developments in the industry." 
Previously, a new set of standards were announced for mobile financial payment services, voice and image recognition technologies.

Earlier this year, various other industry standards regimes were established by the Chinese government, including one for registering DLT-related initiatives and 11 different Fintech product categories for online payments.

Sponsored Links by DQ Promote