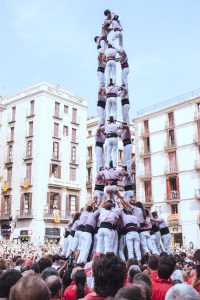 Spanish Fintech firm Latinia revealed last week that it had invested (an undisclosed amount) in Flink, a business-to-customer (B2C) Mexican digital bank. The Barcelona-headquartered company said that it changed its usual business-to-business (B2B) strategy when investing in Flink, because of the increasing demand of neobanks in Latin American markets, particularly in Mexico.
Flink's management says the firm has about 100,000 customers and around 1,500 new clients are signing up each day.
Sergio Jiménez and three other businessmen established Flink in 2017. The company was part of the first group of Fintech firms from Finnovista's Startup bootcamp in Latin America. Latinia is listed as one of the firm's investors.
Through Flink's app, people can validate their identity and easily fill out a form when applying for new accounts or services. After completing these steps, users are able to access a fully-functioning bank account and will also get a debit card. But Flink's niche market is focused mainly on millennials. This is evident when looking at its app's features.
Via the app, a user can record their expenses and classify them. This helps people get a better understanding of where exactly they are spending their money.
The app also comes with a goal-setting feature. For instance, a user simply has to provide an objective (such as saving up to go on a vacation in 2021) and then monitor their progress.
Flink's app also helps with budgeting, so it becomes easier for people to manage their finances.
Latinia reportedly became a major investor in Finnovista's acceleration and scale-up program for new companies in July of last year. Latinia has invested $1 million into Finnovista's Startup bootcamp Fintech program.
The investment is being directed towards providing support to promising Latin American startups. Latinia says it will consider making additional investments in future rounds.
Latinia founder Oriol Ros noted:
"Neobanks' customers exhibit a sense of belonging never seen in the financial industry, they are proud to be part of their community; it is something cool for them."
Sponsored Links by DQ Promote