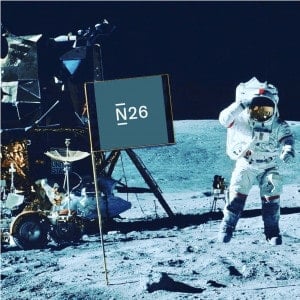 N26 Inc., the US-headquartered subsidiary of digital bank N26 GmbH, one of the fastest-growing mobile-based banks in Europe, revealed on December 9 that it's expanding its Perks program.
N26 is one of several European digital banks crossing the Atlantic to compete in the huge US market. N26 is hoping to leverage its European experience for US customers.
The Perks program provides clients attractive cashback rewards and special discounts when they use their N26 debit card. The company's partners include established multinational brands in several major industries such as education, fashion, travel, mobility, and wellness.
By offering promotions and special savings that are usually limited to premium credit card holders, N26 is one of the only mobile banking experiences that includes debit rewards for US users.
The new Perks and partners currently being offered are as follows:
Booking.com: As much as 15% cashback when making travel reservations in more than 155,000 destinations globally when booking a hotel stay.
Lime: 50% discount on rides for the fastest and most convenient way to get to your destination (offer valid until supplies last).
Headspace: Up to 8% cashback on monthly subscriptions to many different mindfulness exercises and meditations.
Babbel: Up to 8% off on monthly subscriptions when learning new languages.
Curology: 5% off on customized skincare monthly subscriptions.
Headout: As much as 10% off any 3 purchases made for Broadway show tickets.
YOOX: Special discount on 3 purchases from major brands for men and women, and a sophisticated selection of home design.
Some Perks will only be available for a limited time, meanwhile, other Perks are ongoing. To learn about the Perks program and deals, users may click on the new "Explore" tab in the N26 app and choose from various discounts and rewards.
Nicolas Kopp, US CEO at N26, stated:
"N26 aims to connect all aspects of our users' lives seamlessly and that includes partnering with their favourite brands. These new Perks enable our customers to receive benefits and discounts when booking travel, trying new experiences and products, or simply using the products they love every day. This is just one way we aim to help make our customers' money work for them."
N26 says it aims to empower people to "live and bank their way." Customers can get their salary two days earlier when they sign up for direct deposit via their N26 accounts. All N26 accounts comes with Spaces, which are basically like sub-accounts that let customers set up and achieve their financial goals.

Spaces may be created with a tap, and customers can drag and drop funds to and from their Spaces. Additionally, users can make free cash withdrawals at over 55,000 Allpoint designated ATMs in the US and overseas. Customers also receive two free out-of-network ATM withdrawals each month from anywhere in the country.

Established in 2013, N26 was founded by Valentin Stalf and Maximilian Tayenthal who aim to make the banking process completely digital, more efficient, and easy-to-use for people across the globe. After launching its first products in 2015, N26 has been able to reach over 3.5 million customers in 25 different markets throughout Europe. The company's app has a 4.7+ rating in the Apple App Store.

Sponsored Links by DQ Promote