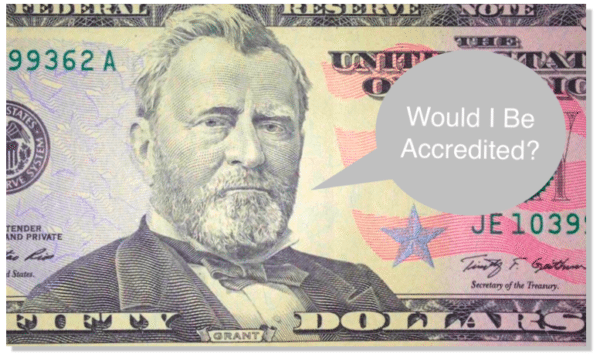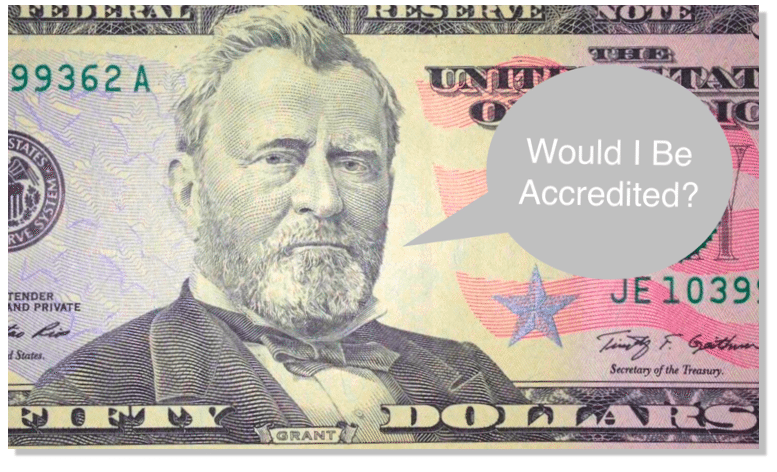 This week, the Securities and Exchange Commission (SEC), Small Business Capital Formation Advisory Committee (SBCFAC), submitted a recommendation to the Commission on the definition of an accredited investor. The SEC will look for guidance from the Committee as it values the feedback of front line participants in the world of access to capital for smaller firms.
The current definition is based on a wealth metric where accredited individuals are defined as having a net worth of over $1 million (minus their primary residence) or earn more than $200,000 a year.  What the current definition does not account for is investment acumen and education – obviously a far better measure.
Today, many accredited investors lack the capacity to understand private securities offerings and the definition puts these individuals at risk. Too frequently, these unsophisticated individuals are the target of securities fraud.
Meanwhile, individuals that have studied financial services or work in a related business may not qualify to participate in exempt offerings based off the ham-fisted definition – even though they clearly understand affiliated risk.  The SEC is currently reviewing the definition and there is an expectation the Commission will update the rules to be more reflective of reality.
This week, the SBCFAC published a letter recommending a sophistication qualification. To quote the Committee:
"Revise the definition to allow individuals to qualify as accredited investors based on measures of sophistication. In doing so, the Commission should create bright-line rules for qualifying as an accredited investor by sophistication, which could include professional credentials, work experience, education, and/or a sophistication test."
While it makes some sense to remove any wealth metric, the Committee advised the Commission to maintain the existing wealth metrics while indexing the thresholds for inflation in the coming years. Of course, in the long run, these wealth metrics are arbitrary and fail to take into consideration experience and knowledge. Additionally, the definition does not account for geographical disparities in income. For example:
"A salary of $180,000 in Columbus, Ohio should increase to $416,748 in New York, New York" [to accommodate a similar cost of living].
Sorry, Ohio.
Regardless of the Committee's recommendation, expect an update to the definition to include a sophistication qualification forthcoming by the Commission.
---
SEC Small Business Capital Formation Advisory Committee, recommendation-accredited-investor

---
Sponsored Links by DQ Promote