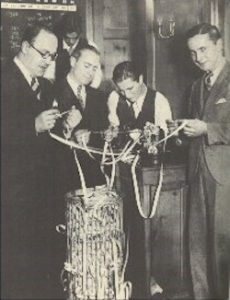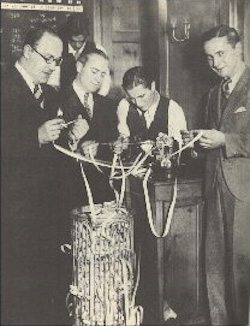 FINRA, the regulator for US broker-dealers, has slapped Robinhood – a Fintech trading platform, with a $1.25 million fine for violations pertaining to order routing.
While long rmored inside the industry, Robinhood has been assesed the penalty due to "best execution violations." Robinhood is a zero commission trading platform but FINRA says securities trading was routing "non-directed equity orders to four broker-dealers." These broker dealers were compensated for that order flow. FINRA states that this arrangement is known in the brokerage industry as payment for order flow. Basically, Robinhood customers were paying more (or selling for less) when they traded on the platform.
According to FINRA rule 5310:
"Best Execution—requires firms to use reasonable diligence to ascertain the best market for the subject security and buy or sell in such market so that the resultant price to the customer is as favorable as possible under prevailing market conditions. FINRA member firms that route customer orders away for execution can satisfy their best execution obligations by conducting either an order-by-order review of execution quality or a "regular and rigorous review." FINRA Rule 5310 enumerates a number of criteria for firms to evaluate in these reviews. During its reviews, Robinhood did not reasonably consider the Rule 5310 execution quality factors (such as price improvement) that the firm could obtain from alternative markets. Instead, Robinhood's Best Execution Committee materials focused only on the execution quality of its pre-existing routing destinations, all of which paid Robinhood for that order flow."
FINRA alleges that "hundreds of thousands of orders each month fell outside the firm's regular and rigorous review process."
FINRA added that Robinhood did not have a sufficient supervisory system in place. The period in question pertains to failures that spanned from October 2016 to November 2017. As part of the Letter of Acceptance, Waiver, and Consent (AWC), Robinhood was required to take corrective action.
Jessica Hopper, Senior VP and Acting Head of FINRA's Department of Enforcement, stated:
"Best execution of customer orders is a key investor protection requirement. FINRA member firms must exercise reasonable diligence in performing regular and rigorous reviews to achieve best execution for their customers."
It would be interesting to know how this impacts Robinhood's top line revenue.
In the settlement, which is little more than a slap on the wrist, Robinhood neither admitted nor denied the charges, but consented to the entry of FINRA's findings.
---
FINRA v. robinhood-awc-121919

---
Sponsored Links by DQ Promote