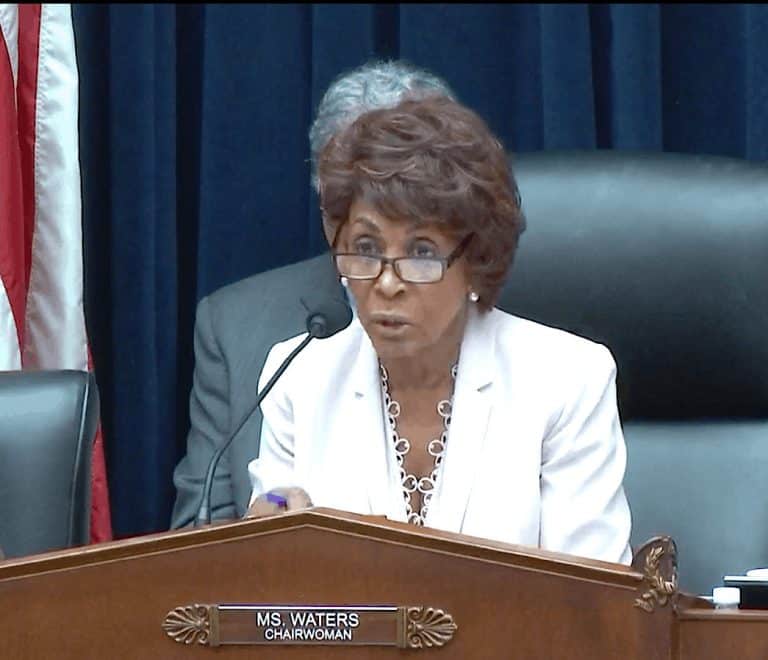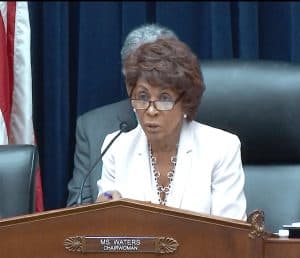 The US House Financial Services Committee, Chaired by Representative Maxine Waters, has adjusted this month's schedule a bit. Crowdfund Insider published January's schedule last week but on Friday several important changes were made.
First, the Hearing for the Fintech Task Force has been moved up a day and will now take place on January 30, 2019. The Fintech Task Force will be reviewing the relevance of cash as the US, and other countries, become less dependent on printed currency.
The other hearing of note is the "Rent a Bank" hearing which has been postponed without a rescheduled date.
Most Fintechs that provide bank-like services must partner with a chartered bank to provide these services due to the fact that the process of obtaining a federal charter is stacked against Fintechs. Today, only a single digital bank operates with a national bank charter. Marcus by Goldman Sachs acquired the charter via an acquisition some years ago. Other aspiring digital banks are in the pipeline but the process can take years to complete. Traditional banks are leery of upstart Fintechs providing banking services as the competition will compel old banks to provide better services, and lower costs, to consumers.
Some time ago, the CEO of Varo Money – a digital bank seeking a federal bank charter, explained that traditional banks, on average, dedicate $0.60 of every dollar of revenue to maintaining overhead: employees, branches, old systems etc. Thus, you can understand why brick and mortar banks are concerned about having to modernize services.
Hopefully, the Financial Services Committee does not stack the hearing with witnesses selected to just to protect old banks.
Both hearings should be interesting to watch. Participating witnesses are typically announced a few days before the hearing. The Committee will live-stream proceedings on its website.
---
NEW DATE: January 30 at 9:30 AM – The Task Force on Financial Technology will convene for a hearing entitled, "Is Cash Still King? Reviewing the Rise of Mobile Payments."
POSTPONED: The full Committee will convene for a hearing entitled, "Rent-A-Bank Schemes and New Debt Traps: Assessing Efforts to Evade State Consumer Protections and Interest Rate Caps."
Sponsored Links by DQ Promote