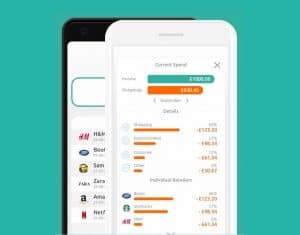 Niyah, a banking challenger app, has officially launched its services in the United Kingdom for the country's Islamic community. The company claims it's "the first Fintech Islamic banking app and ethical financial marketplace platform" to offer services in the UK.
The Niyah app is Shariah-compliant, meaning it will not support investments or businesses that derive profits and earnings from selling alcohol products, pork, pornography, gambling, or the sale of military weapons – as these are all prohibited under Shariah (Islamic) law.
Niyah has been developed in a manner that makes it easy to integrate with existing financial services platforms.
The platform offers interest-free products (as interest payments are forbidden in Islam), which include online bank accounts, debit cards, investments, and small and medium enterprise (SME) funding.
At present, there are around 20 UK banks that provide Islamic financial services, however, only five of these fully comply with Sharia law requirements. UK-based financial institutions that offer Islamic finance services reportedly have total assets worth an estimated $5 billion.
Islamic Fintech startup Niyah notes that it intends to offer "a lifestyle-focused banking experience to the 3.4 million Muslims in the UK," a population segment that the company believes has been "financially isolated" and has only been able to access to "a very limited offering."
The global Islamic finance sector is presently valued at over $2 trillion, according to estimates from the International Monetary Fund (IMF).
Safdar Alam, co-founder and head of Islamic Banking at Niyah, stated:
"Niyah is community-focused, we have spoken to hundreds of customers about their current pain points on banking and finance." 
He added that the traditional "one size fits all approach" does not work anymore.
Niyah's management noted:
"Islamic banks in the UK are lagging in terms of digital and mobile banking," adding that many are still asking potential clients to complete lengthy and tedious application forms in order to open new accounts.
Niyah aims to offer the UK's Muslim community what is already available to the average consumer, however, through its own Islamic financial marketplace which reportedly makes the challenger's services Shariah-compliant.

Sponsored Links by DQ Promote