Part 5 of a series of articles covering the fast-emerging Fintech ecosystem in Latin America.
Technology is often the driver for massive social and economic change. We've seen this play out in North America, Asia, Africa and Europe. Particularly in Asia and Africa, the pervasiveness of mobile technology is quickly advancing those societies in terms of information and commerce.
With 750 million people in Latin America (Latam), technology is at the forefront of its rebirth. It's transforming people's life and society in general. When technology and infrastructure is laid as the foundation of advancement, the emergence of different types of industries is now possible. 
Financial Technology or Fintech is a hybrid technology using existing technology infrastructure to deliver even more value to the consumers. We are seeing a ton of examples of that here in the United States. When Amazon started lending to their merchants leveraging their access to merchant sales data or when Uber is making real time payments available to their drivers to keep them happy, we've seen these incremental values delivered by non-Fintech players delivering Fintech products.
Grow Mobility – Banking Account for Their Drivers
When Jon Lewy from Grow Mobility took the stage, he reiterated that a jarring 60% of LatAm consumers do not have bank accounts. In order for consumers to use Grow (a scooter mobility company), the drivers and riders have to use virtual wallets to transact. The riders and drivers have to digitize their money.
Grow got into Fintech out of necessity.
Grow now finds itself as a payments company using mobility products as a lead in. Their CAC (customer acquisition cost) is near zero because their audience is already there using their scooters.
Grow not only has physical assets on the street, but now their mobility users and non-mobility users are accessing their wallet products as means to do peer to peer transactions. Many users of their Fintech products don't realize that they are banking. They are thinking about this as means to use the mobility product.
Grow also sees an interesting trend where at the beginning, their riders are just depositing enough money to use their scooters, and now they are putting more money into their digital wallet with Grow to do other transactions.
Grow has now partnered with retailers to bring foot traffic to retailers and provide retailers the opportunity to charge their scooters and make a little bit of money. Those reward transactions are all also happening within the Grow wallet.
In Latin America, credit cards are still in the process of being adopted and the credit limits are still low and not useful in the region, so most people are still using cash or wallets. Grow is now providing a viable alternative.
Loft – Reinventing Multiple Listing Services (MLS) is Latin America
Kristian Huber of Loft is solving an entirely different problem in the real estate sector. Their goal is to create a residential marketplace while innovating and recreating the experience of buying and selling apartments.
In Latin America, it is challenging to buy and sell home because of the lack of MLS or Multiple Listing Service – prevelent in developed countries. There isn't any historical data to evaluate the housing market or the value of a residential property. Loft is building Latin America's first MLS to start aggregating residential transaction data.
Through Loft's platform, and because they have been aggregating residential transactional data, they can now comfortably underwrite a mortgage or provide a home equity line of credit or any type of loans backed by real estate. Customer Acquisition Cost (CAC) is already accounted for because their platform has an audience that is already interested in real estate transactions.
Loft is another one of these non-Fintech companies that all of the sudden found themselves moving into financial transactions due to customer needs. Today, Loft is advancing cash to home sellers and also offering home equity lines of credit to consumers.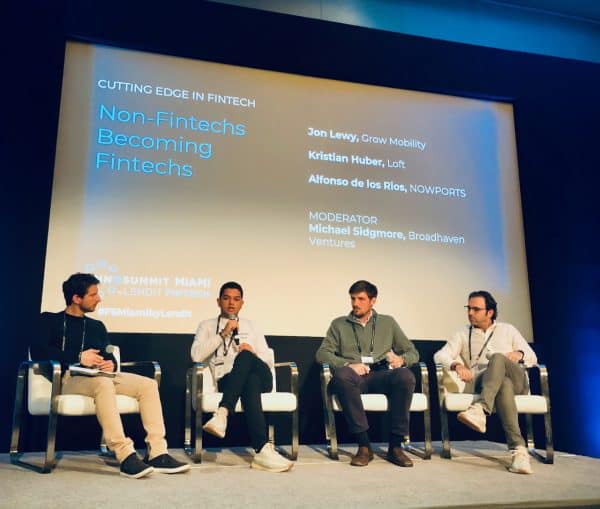 Nowports – Logistics Data Aggregator Gone Wild!
Alfonso del los Rios of Nowports is on a mission to completely digitize logistics to bring forecasting accuracy to ever step within the freight logistics world.
Lack of infrastructure, including tracking the freight and also data collection challenges, create a lot of waste and inaccuracy for merchants and everyone involved in the logistics process. Nowports is on a mission to bring every bit of logistics data into the digital realm.   
They have created a centralized database where complete visibility is provided to small and medium enterprises on how their business is performing.
By now, we probably could have guessed what happened next with Nowports. Since they have a thorough understanding of time and space, they are now leveraging this information to provide supply chain financing to SMEs or Small and Medium Enterprises. They are also getting into invoice financing or factoring.
In some ways, these evolutions in the space of mobility, logistics and real estate into Fintech are predictable, but look how far they have come?
It never ceases to amaze me the intellectual and entrepreneurial talent in Latin America.
In Part 6 of my Latin America Fintech series, I will talk about a U.S. company that expanded and thrived in Latin America. It is a unique story, stay tuned.
---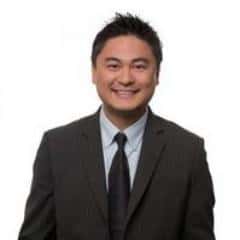 Timothy Li is a Senior Contributor for Crowdfund Insider. Li is the Founder of Kuber, MaxDecisions, an Alchemy. Li has over 15 years of Fintech industry experience. He's passionate about changing the finance and banking landscape. Kuber launched Fluid, a credit building product designed for college students to borrow up to $500 interest-free. Kuber's 2nd product Mobilend is a true debt consolidation product, aiming to lower debt for all Americans. MaxDecisions provides financial institutions with the latest A.I. and Machine Learning algorithms and Alchemy is a state of the art end-to-end white-labeled lending platform powering some of the best Fintech companies in the world. Li also teaches at the University of Southern California School of Engineering.

Sponsored Links by DQ Promote