Cardlay, a Danish Fintech company, provides a white-label frontend for banks and their corporate clients. Cardlay helps companies automate business processes, including applications, integrated and real-time travel expense management, and more.
Last October, Cardlay raised $10 million in funding while announcing a partnership with Eurocard. Today, Cardlay is announcing a new partnership with Mastercard Europe targeting the 70 million corporate cards issued in Europe.
Cardlay's white-label expense management solution and automatic VAT reclaim are now available to Mastercard's network of European issuing banks. This means that Cardlay's solution, which already supports more than one million corporate cards in the Nordic countries, is now being distributed to Mastercard's partner banks across Europe.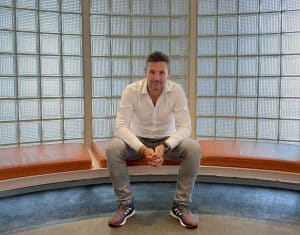 Jørgen Christian Juul, founder and CEO of CardLay, expects the partnership with Mastercard Europe expects to be incorporated into over 10 million cards over the next two years:
"In the short run, we aim at having agreements in place with 10 banks with at least 500,000 customers in their card portfolio each. We are already well into the negotiations with three banks," said Juul.
Mastercard Europe will introduce Cardlay to selected European issuers in its partner network. Cardlay's proprietary technology eliminates the need for in-house builds or designs that cannot be scaled. The platform incorporates an expense management solution, capturing key data and allowing the digital upload of receipts, while also enabling expenses to flow directly into Cardlay's VATTAX solution, which seamlessly processes cross-border VAT reclaim for clients.

Cardlay says that Mastercard has chosen it as a partner because of a strong front-end user app with a compelling UI, and offers a digitally integrated expense management solution incorporating cross-border VAT reclaim functionality.

Sponsored Links by DQ Promote