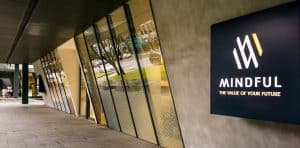 Asset management firm Mindful Wealth has re-domiciled in Singapore to benefit from the new "Variable Capital Companies" (VCC) framework. Mindful Wealth currently claims over $600 million in assets under management (AUM). The company originally started in Switzerland providing wealth management and other corporate services. Mindful Wealth first received exempt fund manager status in Singapore in 2010.
Last month, the Monetary Authority of Singapore (MAS) launched the VCC framework as a new corporate structure that can be used for a wide range of investment funds. The framework seeks to provide fund managers with greater operational flexibility and cost savings. The goal is to encourage more funds to be domiciled in Singapore and enhance the country's "value as an international fund management center." A group of 18 fund managers participated in a VCC Pilot Programme that was initiated by MAS and Accounting and Corporate Regulatory Authority (ACRA) in September last year. Mindful Wealth was part of the pilot.
A MAS representative explained that the VCC "marks a significant chapter in the development of Singapore as a full-service international fund management and domiciliation hub." Singapore has actively sought to promote its jurisdiction as business friendly with an emphasis on Fintech innovation.
According to the company, Singapore is an attractive location for global public investors and asset owners, such as sovereign wealth and pension funds, to access public and private market opportunities across Asia and ASEAN.
MAS recently introduced the VCC framework to provide a new corporate structure for investment funds. VCC is constituted under the Variable Capital Companies Act. After MAS launched VCC framework, it has been running a pilot programme for selected Permissible Fund Managers who wished to register a new investment fund as VCC or re-domicile a foreign corporate entity as a VCC.
"It is a great honour for Mindful Wealth to be part of the VCC Pilot Programme. It gives us first-hand information on the new fund structure and the authorities we have been dealing with are very helpful and professional. We see this as an opportunity to grow our business and look forward to exploring different options with fund managers and clients," stated Marco Frangi, CEO at Mindful Wealth.  "…With our Fund Platform, we can help relocate and re-domicile funds from other offshore jurisdictions to a fully regulated and high standard jurisdiction like Singapore, therefore opening up new opportunities to new and existing funds.", he added.
Mindful Wealth's flagship fund Avenida CLO Equity Fund was launched in March 2016 and is managed by Massimo Paschetto Alberto De Micheli and Stefano Paschetto. It has around US $80 million under management and is said to be one of the few funds globally that focuses on the equity tranche of Collateralized Loan Obligation (CLOs). As of the end of December 2019, the fund has returned 32.37% since inception.
Paschetto said that CLOs are a relatively unknown sub-asset class and the market is ripe for the discovery of a niche solution to a  difficult global low rate environment.
---
VCC Infographic MAS

---
Sponsored Links by DQ Promote