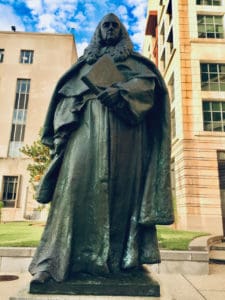 Laura Bygrave, the innovation and ventures lead at Deloitte Legal, confirmed on February 17 that the Big Four auditing firm's legal division became the "exclusive" legal and professional services partner of "deep tech" Ph.D. entrepreneurship program Conception X.
Bygrave, a former assistant director at Ernst & Young, stated:
"We re-imagined how lawyers could engage with early stage companies through the launch of Deloitte Legal Ventures. Working with Conception X allows us to take this a step further by seeding talent at the earliest possible stage to explore technology solutions to the unknown legal problems of tomorrow."
As mentioned on Deloitte's website, "through the university-as-an-incubator premise, PhD students in tandem with their degree will apply their original research to help solve future problems within the legal sector and other industries."
The collaboration was formalized after Conception X's participation in the introduction of the inaugural Deloitte Legal Ventures program (last year).
The partnership will involve students working with mentors from Deloitte Legal, Deloitte Ventures and several other industry experts from the wider Deloitte company who will assist students in identifying potential application areas for innovative technology. 
Deloitte's experts will be able to improve their understanding of emerging technologies and "gain foresight on how legal services and other businesses are likely to be disrupted in the future," the announcement noted.
Conception X's development of corporate partner relationships with companies including Deloitte Legal assists PhD students, who perform research without a specific and focused application area. These partner relationships also aim to influence "the real-world implementation of the technology," the announcement stated. 
Deloitte Legal's investment and backing from Barclays Ventures, which is Conception X's founding partner, offers "continuity for the Conception X program to run new cohorts, accepting applications from PhD students from leading universities across the UK," the Deloitte team confirmed.
Deep tech research areas include ensuring algorithms "adopt strategies that are not lawbreaking; the creation and implementation of blockchain-based identity management systems, or using AI to analyze company structures to suggest optimum productivity."
Bygrave went on to add:
"From augmented reality to quantum computing, deep tech will transform virtually every aspect of business and society. This program is designed to encourage the brightest students to experiment in fields that will shape the future of multiple industries."
Please visit Deloitte's website to learn more.

Sponsored