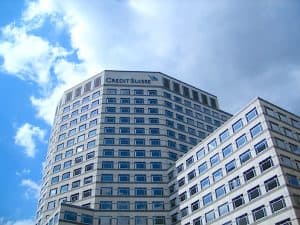 Credit Suisse Asset Management's Fintech growth equity division has acquired NorthPoint Technology, an asset management software and services company. The financial terms of the deal have not been shared publicly.
Credit Suisse's Next Investors group purchased NorthPoint's software suite and technology consulting business from the ACA Compliance Group, which was listed as the owner of the company since 2014.
North Point will now be managed by Portfolio BI, a new business intelligence firm, which will be headed by Jeremy Siegel, CEO at LUX Fund Technology and Solutions.
Alan Freudenstein, co-head at Next Investors, stated:
"NorthPoint's comprehensive product suite — spanning order management software to portfolio management — provides a differentiated offering to a growing client base that includes hedge funds, allocators and asset managers."
ACA will be keeping its regulatory technology (Regtech) product offering, which includes ComplianceAlpha and its proprietary regulatory reporting solutions. The company's management said it will work cooperatively with Portfolio BI to offer services to their mutual clients.
Credit Suisse and Instinet have started settling US securities on a blockchain-powered post-trade platform, developed by Paxos.
Paxos Settlement Service is a private (permissioned) distributed ledger technology (DLT)-based platform designed to allow two different parties to settle securities transactions directly with each other, without requiring an intermediary. The service, which is now live, is notably the first such application of DLT for listed US-based equities.
Emmanuel Aidoo, head of digital asset markets at Credit Suisse, noted:
"The initiative has the potential to deliver great efficiency and cost savings to the post-trade cycle. Paxos Settlement Service introduces blockchain technology that's compliant with regulations and allows us to take important strides towards evolving market structure and unlocking capital that is tied up in legacy settlement processes."
Sponsored Links by DQ Promote