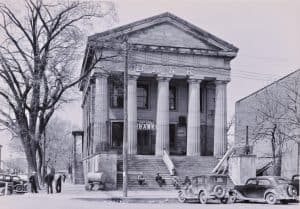 Mantl, a developer of account creation software for financial institutions and credit unions, confirmed recently that it has secured $8 million through a Series A funding round led by Point72 Ventures, an early-stage VC strategy financed by Steve Cohen, a billionaire hedge fund manager, and qualified employees of Point72 Asset Management. 
Mantl's investment round also received contributions from Endicott Group.
The company's software solution assists banks and credit unions in integrating various digital capabilities with their technology infrastructure.
Nathaniel Harley, CEO and co-founder at Mantl, stated:
"We've seen a rift where new Fintech companies are able to leverage the latest technologies to grow faster and more efficiently, while banks and credit unions (where most people actually keep their money) are tethered to their outdated systems and vendors, and struggle to remain competitive."
Harley also mentioned:
"That divide continues today." 
He further noted that Mantl develops software that can be seamlessly integrated with traditional banking platforms in order to provide considerable improvements in performance and also to its customers' bottom line. 
Harley remarked:
"We exist to give these banks and credit unions the technology they need to grow."
Tripp Shriner, partner at Point72 Ventures, said that smaller banks and credit unions play a key role in the US economy, however, they are now having to face increasing competition from established banks and Fintech firms. Shriner believes smaller financial service providers are at a significant disadvantage from "a technology perspective." 
Shriner added:
"Mantl helps level the playing field by enabling smaller financial institutions to modernize their customer experience and operations without needing to change their existing infrastructure."
New York-headquartered Mantl is a banking technology company that provides proprietary bank account opening software for credit unions and financial institutions. The firm's account opening product along with its core wrapper API assisted them in incorporating their solutions with core banking systems, including COCC, Jack Henry, FIS, Fiserv, and COCC.

Sponsored Links by DQ Promote