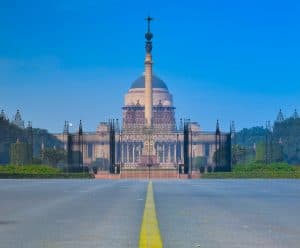 The Reserve Bank of India (RBI), the nation's central bank, is getting ready to submit a review petition on the Supreme Court's recent ruling regarding cryptocurrency transactions.
According to the Economic Times, which cited sources familiar with the matter, the RBI is concerned the Court's decision could encourage speculative virtual currency trading in the country and put the nation's banking and overall financial system at risk.
India's Supreme Court had ruled on March 4, 2020 that the RBI must not prohibit local banks and other financial institutions from offering banking services to individuals and firms dealing in cryptocurrencies. The Court's decision removed restrictions placed through a RBI circular which had been issued by the reserve bank in April 2018. The circular had instructed local banks to suspend and close down accounts opened by digital currency exchanges and firms in India.
The RBI's blanket banking ban on crypto companies led to several petitions being filed by local exchanges who wanted to overturn the bank's decision, a lengthy and time-consuming process that ultimately led to Wednesday's landmark ruling.
The RBI can now submit a review petition, but a lawyer told The Block that the "grounds for review are generally narrow."
India's Constitution says that a judgment or ruling of the Supreme Court becomes the law of the country and is final as it offers certainty and sets the precedence when dealing with similar cases in the future. Historically, the Court has not reviewed or revisited cases on which it has passed a final ruling.
If a company or any other entity intends to file a review petition, they have to do it within one month of the date when the Court issued its judgment.
The case against the RBI had been opened by the Internet and Mobile Association of India (IAMAI).
Although the Supreme Court might be reviewing the RBI's follow-up petition, cryptocurrency firms based in India can legally offer services as of now. 
In statements shared with The Economic Times, Abhishek Rastogi, partner at Khaitan and Co., noted:
"Many companies have even gone bankrupt after the RBI's diktat and they may also look to initiate action in this regard."
Sponsored Links by DQ Promote