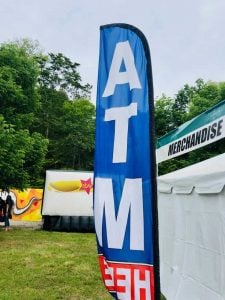 Branch, a banking challenger that works cooperatively with employers to assist Americans in growing financially, has partnered with Cardtronics (CATM) and its Allpoint Network, in order to give Branch's clients surcharge-free access to cash at Allpoint ATMs based in the US.
According to a press release, Branch Mastercard debit cardholders will be able to acquire cash at Allpoint ATMs without paying transaction fees. Branch aims to help working Americans, who may be underserved by large banks, by offering them "free, fast, and flexible" financial tools. 
As noted in the release:
"The initiative continues Branch's efforts to eliminate fees for customers after becoming the first company to offer instant access to earned wages for free."
Atif Siddiqi, founder and CEO at Branch, stated:
"With the majority of today's workforce living paycheck to paycheck, employees need equitable financial services that can improve their financial health and help them save for a secure future."
Siddiqi noted that a key part of that is giving them easy access to their cash without "burdening them with ATM fees."
As explained in the announcement:
"Employers provide Branch as a free financial wellness benefit that helps employees better address their day-to-day financial needs. Along with offering customers instant access to a portion of their earned wages ahead of their payday at no cost through the Branch debit card, Branch delivers other financial wellness tools." 
These tools include budgeting, fee-free checking account, two-day early pay, and instant gas hold refunds. Branch's enterprise program helps employers in saving or reducing costs related to employee turnover, overtime, and transferring funds faster to their workers.
Carter Hunt, managing director of North America for Cardtronics, remarked:
"Income volatility is one of the many challenges workers confront when managing their money, and we're pleased to partner with a company like Branch that has demonstrated a commitment to helping the workforce establish a firm financial foothold."
Hunt added:
"Having easier, surcharge-free access to funds is a significant benefit to these customers."
Sponsored Links by DQ Promote