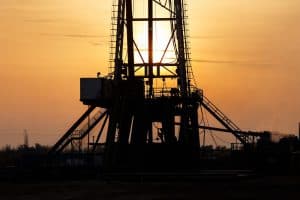 New York-headquartered LiquidX, a globally accessible network for illiquid assets, recently revealed that it has added Emirates NBD to its network.
Emirates NBD is a Dubai government-owned banking institution and one of the largest financial institutions in the Middle East in terms of total assets (appr. $136 billion).
Emirates NBD has performed its first transaction on the LiquidX platform. The banking and insurance service provider carried out an accounts receivables transaction with a trade finance customer during the final quarter of last year.
Emirates NBD's transaction on LiquidX reportedly involved a large Middle Eastern crude oil producer, which made the sale to a Singapore-based multinational commodity trader.
Jim Toffey, CEO at LiquidX, stated:
"Emirates NBD is a valued partner for LiquidX both in the Middle East and globally. They are a market leader in digital trade finance and share our commitment to transforming the industry." 
Toffey added:
"We aim to be the Fintech partner of choice for global banks and this partnership with Emirates NBD is a great example of how we can work with banks to expand their digital working capital solutions."
Ahmed Al Qassim, senior executive VP and group head, corporate and institutional banking, Emirates NBD, remarked:

"By leveraging LiquidX's leading technology platform we were able to enhance our originations capabilities in our core markets. We look forward to expanding our working relationship with LiquidX and view this partnership as an important part of the growth equation for our trade finance business."

As noted on LiquidX's official website, the company aims to "digitize, electronify, and streamline the issuance, trading and operations" of these multi-trillion-dollar asset classes.

The company works with industry leaders in each of these industries in order to deliver innovation and scalable technology solutions.

Sponsored