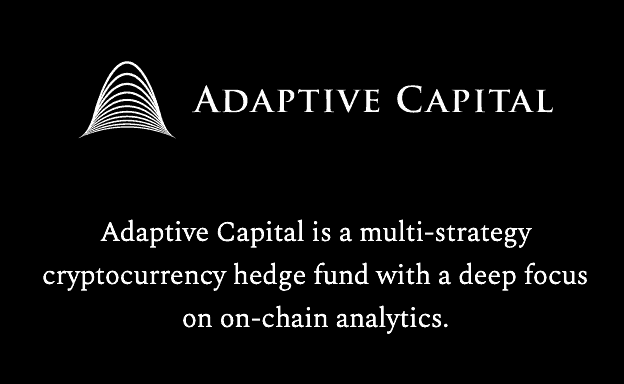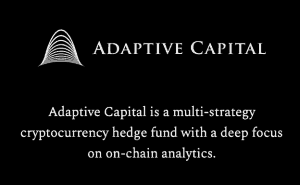 Digital asset hedge fund Adaptive Capital is reportedly closing down its operations.
Adaptive Capital was a self-described "multi-strategy cryptocurrency hedge fund with a deep focus on on-chain analytics." The hedge fund predicted that crypto-assets would become a major macro asset class and on-chain analysis of capital flows and network health would enhance crypto-asset portfolio management significantly. The company's website is currently live but completely wiped of any information.
As mentioned in a letter to investors, Adaptive's management noted that it intends to return remaining funds to its Limited Partners, after a sharp decline in the Bitcoin (BTC) price between  March 12-13, 2020.
The company wrote:
"Adaptive has made the decision to close operations and return the remaining funds to investors. We are convinced that the risks of continuing operations in such an unstable environment outweigh the potential benefits."
The BTC price dropped by over $1,000 on March 13, 2020 after a period of relative stability in the crypto markets. Traditional financial markets, including the Dow Jones Industrial Average (DJIA) have also experienced significant losses during this month.

Adaptive's management said that "infrastructural insufficiencies" led to the company's inability to effectively respond to the massive cryptocurrency market sell-off. The Hong Kong-operated Bitcoin Mercantile Exchange (BitMEX), a major crypto derivatives exchange, which isn't mentioned in the letter, went offline for around 45 minutes during the dramatic market crash.

BitMEX claims that it experienced a hardware-related problem with its cloud service provider, which led to customer requests being delayed between 02:16 and 02:40 UTC. Regular trading services reportedly resumed at 03:00 UTC. Adaptive Capital has active accounts at BitMEX, according to sources familiar with the matter.

Adaptive tied its capability to time the cryptocurrency market to its custom indicators developed on financial data "pertaining to the majority of the largest blockchain networks in real-time."

Adaptive was managed by Murad Mahmudov, a Princeton University graduate who has previously worked at Goldman Sachs.

Sponsored Links by DQ Promote