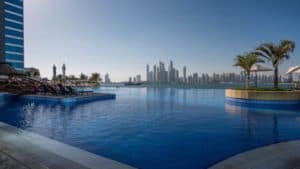 Dubai-headquartered Fintech firm Rise has secured funding via an investment round led by Middle East Venture Partners (MEVP).
The round was carried out through a partnership with Dubai International Financial Centre (DIFC) Fintech Fund, 500 Startups, Khwarizmi Ventures and Phoenician Funds. The amount invested has not been shared publicly.
Rise, which offers financial products and services to middle class immigrants, will be using the capital raised to expand its existing team, further develop its offerings, and grow its business operations in Bahrain and Saudi Arabia.
Padmini Gupta, founder and chief executive at Rise, stated:
"The investment response we have received has been gratifying and affirming. At Rise, we offer a one-stop solution of all financial services for the underbanked at a fraction of the cost across international boundaries with zero entry levels."
Gupta added:
"Around the world, migrants' remit around $650 billion to their families back home and see this as a great opportunity for us."
Established in 2017, Rise allows customers to open a "no minimum balance" bank account. The Fintech firm also facilitates remittance payments, issues consumer loans to clients in the United Arab Emirates (UAE), and migrant home countries.
The Rise platform uses the latest technology, including artificial intelligence (AI) to acquire and provide services to low wage earners. The company's services are available "at a fraction of the cost currently [offered] by legacy financial institutions, allowing them to extend their financial services and grow profitably."
Rise's services are offered with the help of a proprietary AI chatbot, which is used to engage with clients and answer questions about several different topics, including financial literacy, and the process of opening new accounts.
Additionally, Rise offers various insurance products. The Rise platform has been growing by over 50% month-on-month (in terms of users) and intends to introduce its services to more than a million migrant workers in the coming years. It will aim to serve migrants from Bangladesh, Indian, Pakistan, and the Philippines.