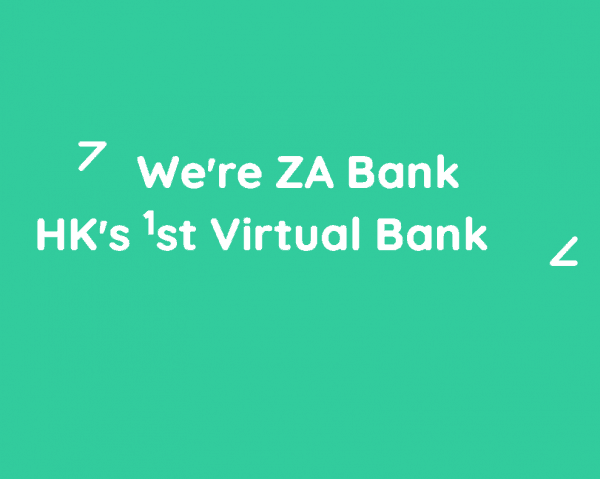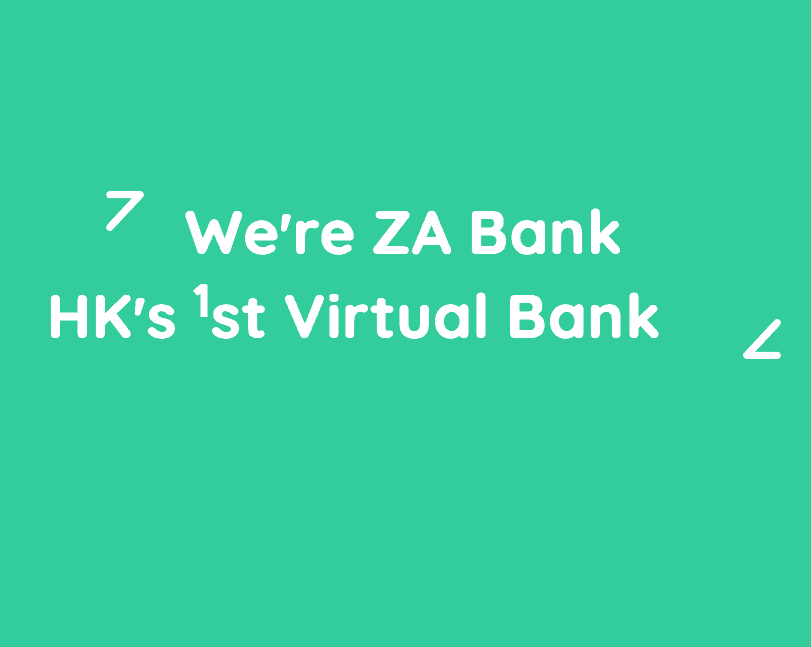 Hong Kong initiated a process in 2019 to facilitate digital-only banks. The move was indicative of the realization that digital banking, or virtual banks, is the future of banking and not the brick and mortar types. ZA Bank, an offshoot of ZhongAn Technologies International Group, claims the title as the first digital bank to launch in Hong Kong.
As Crowdfund Insider reported in January, ZA Bank started a pilot program in December 2019 where the bank offered a whopping 6% rate for three-month HK dollar deposits, which will be capped at HK$200,000 (appr. $25,000). It was probably a good way to generate deposits. Today, Za Bank is offering a more understandable 1% interest on deposits – but that is still far better than most of its competitors and no minimum balance.
According to a blog post, today (March 24) marks the very first day that ZA Bank is fully operational as a virtual bank. This follows a full year of "non-stop work" to get everything ready after receiving regulatory approval in March 2019.
Rockson Hsu, CEO of ZA Bank, said being a pioneer is not easy:
"Building a bank from scratch in such a short period of time is no easy task. But the passion and grit of the ZA team made the impossible now a reality, despite Covid-19 and home office arrangements recently. With the support of and feedback from our ZA Fam, we precisely identified the pain points in the industry and have now become a bank that truly solves the needs of our users."
Hsu explained that waiting hours to open an account or receive a loan is no more. It takes about 5 minutes for a user to open a virtual bank account – all without having to queue up and wait for a teller.
Regarding loans, ZA Bank has committed to providing credit in 30 minutes or less following application submission. If you have to wait longer, ZA Bank will provide a cash rebate of HKD 10 per each minute delay.
"Today marks the beginning of a new era. For you. For us. For the whole industry. We will continue to treasure your feedback and commit to our community-driven approach to make banking accessible to everyone through technology," said Hsu
ZA Bank's goal is to shake up the market by leveraging the knowledge the company has acquired operating online financial services and through their cutting-edge technology. Company representatives have said the launch of the bank in Hong Kong is just a first step.

While ZA Bank may be first it is not alone in its quest. There are seven other HKMA approved virtual banks that are preparing their platforms. So while competition may be minimal at the moment, consumers will soon have multiple options as to which virtual bank they want to receive financial services – minus a physical branch, of course.

Sponsored