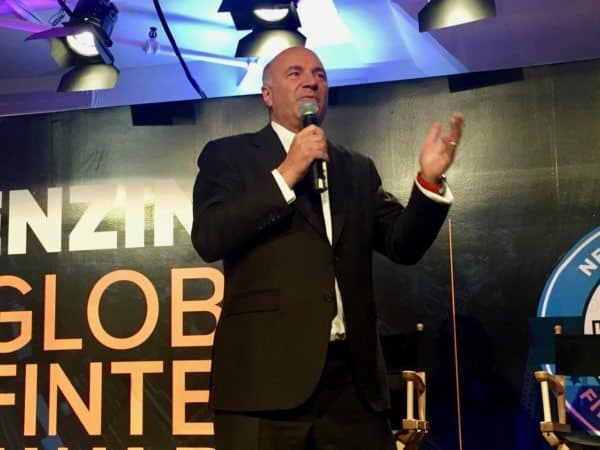 StartEngine. a full stack crowdfunding platform, has added Kevin O'Leary as a strategic advisor. O'Leary has become well known in the US as one of the "Sharks" on CNBC's Shark Tank show – affectionately referred to as "Mr. Wonderful."
StartEngine says that as well as having his own portfolio companies raise capital via  StartEngine, O'Leary will also provide advice to StartEngine's broader community.
O'Leary commented on the news, saying the COVID-19 pandemic has caused a good amount of economic uncertainty and that early-stage firms are finding it incredibly hard to raise capital during the crisis:
"… you're going to see a material increase in interest in crowdfunding companies like StartEngine that are solving that problem," said O'Leary. "We're going to look back on this period as the start of the rise of equity crowdfunding, and I think it's an industry that StartEngine is going to win."
StartEngine is the largest crowdfunding platform serving non-accredited investors in the US by total raised. StartEngine helps to match startup investment opportunities to a broad audience of investors by allowing everyday people to buy shares and invest in early-stage firms. StartEngine claims a community of over 235,000 investors. To date, the platform has helped hundreds of businesses raise over $135 million.
Howard Marks, CEO of StartEngine, said they experienced huge growth during the last economic downturn when entrepreneurs need to find alternative sources of capital:
"We are similarly ready to provide a funding solution now, in what is shaping up to be another challenging period," said Marks. "With the high level of uncertainty, we've already seen venture capital and angel funding slow significantly. The opposite is true on StartEngine; we're seeing tremendous interest from everyday investors in the opportunities on our platform. Crowdfunding is unique in its ability to find large numbers of shareholders that are aligned with a company's mission and goals and are not on compressed timetables — a problem that currently plagues the traditional private equity and venture financial services industry"
The partnership with O'Leary follows StartEngine closing an $8 million funding round on March 11th on StartEngine's own platform. StartEngine has raised over $18 million and has over 9,000 shareholders on its cap table.

Based in Los Angeles, the company was created in 2014 by Marks, co-founder of Activision, and Ron Miller. StartEngine Capital, LLC is a funding portal registered with the SEC and a member of FINRA. StartEngine Primary LLC is a registered broker-dealer as well.

Sponsored Links by DQ Promote