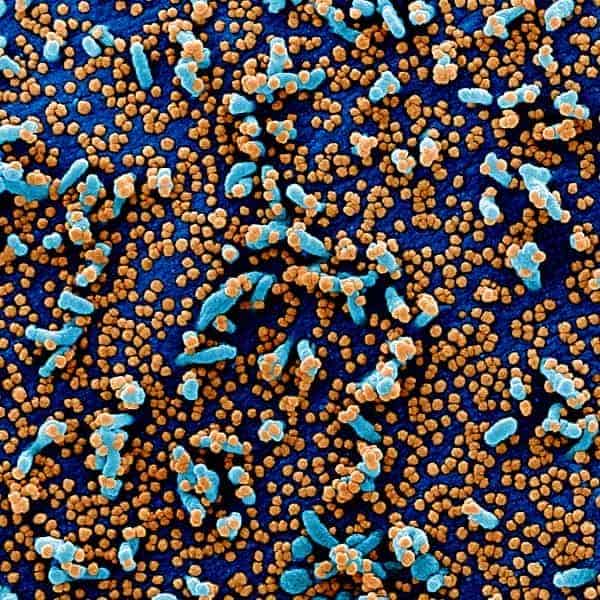 Earlier this week, an article in The Daily Caller targeted Itria Ventures. Itria is a financial services firm in the business of providing financing to its clients by making loans and purchasing accounts receivable – typically referred to as a Merchant Cash Advance (MCA) provider.
The Daily Caller pointed a figure at Itria as having filed "numerous lawsuits foreclosing on small businesses amid the [COVID-19] crisis." The author claimed that many of those suits were discontinued after the Daily Caller attempted to contact the businesses – as word trickled back to the lender.
Itria is an affiliate of Biz2Credit a platform that earlier this week touted the launch of "Biz2X Accelerate SBA," a platform that enables banks and other financial institutions to respond to the influx of loan requests from small businesses seeking to take advantage of the Paycheck Protection Program (PPP) of the CARES Act – designed to mitigate some of the economic fallout due to the Coronavirus pandemic.
The optics appear to indicate that on one hand Biz2Credit is attempting to aid struggling SMEs while on the other side, via Itria, it may be hitting them at a time when the entire country is under duress due to COVID-19.
Both Biz2Credit and Itria are managed by Rohit Arora.
To quote the Daily Caller article:
"Itria filed motions to discontinue many of its recently-filed lawsuits in New York hours after the Daily Caller News Foundation began contacting some of the businesses it sued …"
The Daily Caller article cites multiple examples of specific lawsuits that involved Itria borrowers.
Crowdfund Insider contacted Biz2Credit CEO Rohit Arora for a comment on the article. Arora said that despite all facts to the contrary, The Daily Caller pushes a false premise that Itria Ventures LLC, a subsidiary of Biz2Credit, has been unwilling to work with its customers that have run into financial trouble as a result of the recent economic fallout from the coronavirus outbreak.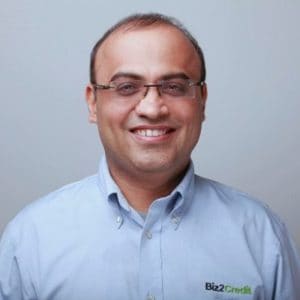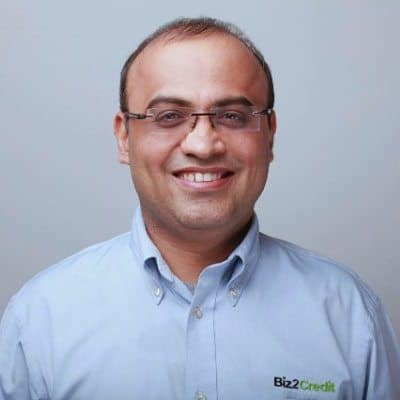 "That is not the truth," said Arora via an email. "The lies began at the very beginning.  Itria first learned that Mr. [Andrew] Kerr was pursuing it when, early last week, a number of its customers contacted the company to let them know that they had been contacted by an individual holding himself out as "Andrew King" from the Washington Post."
Arora said that the customer recounted that when "Mr. King" spoke to them on Monday, March 23, 2020:  He mentioned that Itria … had filed a lawsuit to 150 customers and in that list our name was mentioned and in this time of … Covid-19 they are harassing everyone and they wanted to take our interview about how we feel…
Arora claimed that King was in fact, Kerr.
Arora asserted that Kerr had misrepresented himself and his publication, presumably to gain the trust of Itria's customers.
"Immediately after learning that Mr. Kerr was contacting customers, an attorney for Itria reached out to him last Wednesday evening to try to find out why Mr. Kerr was contacting them but did not hear back until Friday afternoon, March 27, 2020. At that time Mr. Kerr informed Itria's attorney that he was operating on a 5:00 p.m. deadline.  Then, at almost 6:00 p.m., Mr. Kerr sent an email attempting to find support for the false allegation that the merchants at issue had stopped paying Itria as a result of a coronavirus-related drops in business. Mr. Kerr then claimed he had a 9:00 p.m. deadline," Arora stated. "Despite the short timeframe, Itria did its best to address the issues raised by Mr. Kerr, and to attempt to correct his wrong and incomplete understanding of the situations involving each of these merchants. However, Mr. Kerr was uninterested in the fact that nearly all of the merchants in question had defaulted on their obligations to Itria much earlier than the shutting down of businesses due to the coronavirus outbreak. (Most of them occurred in 2019)."
Arora described the article as a "pre-determined smear against Itria."
A specific merchant covered in the Daily Caller article was apparently unable to pay Itria since 2019 – before COVID-19 had emerged as a global crisis and thus unrelated to the outbreak. At that time, Itria was ultimately left with no other way of protecting its contractual rights except to seek judicial intervention, according to Arora. There are other similar examples of borrowers not making payments on loans prior to the Coronavirus, Arora claimed.
"There are numerous other misstatements and mischaracterizations. The Daily Caller also intentionally omitted information from the merchants that informed Mr. Kerr that they had been working cooperatively with Itria to address the payment issues," Arora said, calling the article a "predetermined defamatory narrative."
Arora said that Itria largely maintains excellent relationships with its customers, even those that have payment issues.  He adds that the Daily Caller did agree to correct one "glaring misstatement" thus far. The article originally stated that one merchant in question had been required to sign confessions of judgment in connection with Itria's funding at issue in the lawsuits. This was false, according to Arora.
"Thus far, however, The Daily Caller has agreed to correct only one misstatement (of many), which we hope is just a start," Arora stated. "We are continuing to seek changes to the article so its 'readers can get the real story.' We are hoping that The Daily Caller agrees to such changes without Itria being forced to seek court intervention."
Arora explained that Itria Ventures has longstanding relationships with many clients and has been working with "hundreds of them" to restructure their payment plans due to the crisis.

Sponsored Links by DQ Promote