Risk Alert against the Hype of Overseas Virtual Currency Exchanges
Back in 2017, the People's Bank of China (PBC), Cyberspace Administration of China and other 5 ministries published the "Notice on Guarding against Risks of ICOs", stipulating that virtual currency trading and ICOs are illegal financial activities, and called for nationwide rectification.
A new statement has now been issued by the National Internet Finance Association of China  (NIFA),
"To evade regulatory crackdown, some of the virtual currency exchanges chose to register overseas or moved their servers abroad. In this way, these exchanges continue their operations. They've been carrying out exaggerated publicity to grab investors' attention. For example, against the backdrop of current turbulence of financial markets, virtual currencies are hyped as "safer hedge assets than gold and silver" by some exchanges, whereas in reality plummet in virtual currency prices caused dramatic economic losses to many investors. What's worse, some exchanges faked their prosperity by increasing traffic with bots software, or tampering with transaction data, etc. NIFA ran sample analysis on transactions of some exchanges. It turns out that turnover ratio for more than 40 virtual currencies is over 100% and the ratio for more than 70 virtual currencies is over 50%. Some platforms resort to copying the transaction information of other exchanges to fabricate a huge transaction volume when the prices and valuations of their virtual currencies are low."
On April 2nd, NIFA released a "Risk Alert against the Hype of Overseas Virtual Currency Exchanges". NIFA "calls on all institutions and individuals to strictly abide by national laws and regulatory requirements, and stay clear of virtual currency transaction activities and related speculation. NIFA members should also abide by the industry self-regulatory requirements and take the initiative to resist illegal financial activities. Consumers should proactively enhance their awareness of risk prevention and self-protection, as well as avoid blindly following the trend to participate in relevant speculation. Any institution involved in such illegal financial activities, once found, can be reported to relevant regulators or NIFA. Any such activities suspected of violating criminal laws should be reported to the police." (Source: NIFA)
NIFA released a Risk Alert against the Hype of Overseas Virtual Currency Exchanges. NIFA calls on all institutions and individuals to strictly abide by national laws and regulatory requirements #China Click to Tweet
Ant Bank (Hong Kong) Has Announced a Pilot Trial
On March 31st, Ant Bank (Hong Kong) Limited, an affiliate of Ant Financial, announced a pilot trial conducted within the HKMA Fintech Supervisory Sandbox (FSS). At this stage, the bank will only onboard family members and friends invited by the bank's employees. On the same day, AirStar, the virtual bank which was jointly established by Xiaomi Group and AMTD Group, also joined the team of the pilot trial. AirStar will provide approximately 2000 accounts for family members and friends of employees of AirStar, Xiaomi (Hong Kong) and AMTD Group. WeLab Bank, another virtual bank granted a license by HKMA, is conducting an internal test and planning to offer a numberless bank card with MasterCard and deposit products. (Source: mpaypass)
Huawei Pay Launches in Singapore
On April 3rd, Huawei Pay launched in Singapore with the cooperation with China UnionPay and Industrial and Commercial Bank of China (ICBC) Singapore Branch. The app will be pre-installed on the Huawei P40 series and could be downloaded on other series from Huawei App Gallery. Huawei Pay offers another secure and convenient contactless payment option for the Singapore residents during the outbreak of the pandemic. According the statement, Huawei Pay will be accepted at a number of local merchants, including the largest supermarket group NTUC FairPrice, the largest retail group Dairy Farm Group stores, and nearly 10,000 taxis. (Source: China UnionPay)
Huawei Pay Launches in Singapore #Fintech Click to Tweet
Insurtech Platform Baoxianchacha Wins 10 Million RMB Angel Round of Financing
On April 2nd, Baoxianchacha (Fengping Technology) officially announced the completion of an angel round of financing of 10 million yuan, led by Zhongjin Huicai Investment Management Co., Ltd. Zhongjin Huicai is a well-known investment institution focusing on insurance technology, which has invested several unicorn-level insurtech companies such as Cheche Tecnology and 17doubao.com. Established in 2019, Baoxianchacha provides its AI-driven insurance comparison service through PC and APP platform. Up till now, its services has covered cover 100,000 online & offline insurance products from 200 insurance companies in the world. Besides, Baoxianchacha offers customized personal or family insurance plan and advisory teams for customers willing to purchase insurances. According to Baoxianchacha, its Monthly Active Users reached 5 million during the outbreak of COVID-19.  (Source: bxcc)
#Insurtech platform Baoxianchacha Wins 10 Million RMB Angel Round of Financing Click to Tweet
---
The above is a weekly synopsis of the biggest stories on Fintech in China provided by WeiyangX, part of Tsinghua University, in partnership with Crowdfund Insider.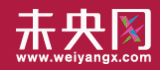 WeiyangX is the most influential website focusing on Fintech in China. The site covers the latest news, industry data analysis, business practices, and in-depth Fintech cases in Fintech. WeiyangX is incubated by Fintech Lab. Founded by Tsinghua University's People's Bank of China (PBC) School of Finance in 2012, the Fintech Lab is the first and leading research entity dedicated to leading best practices, promoting interdisciplinary innovation, and encouraging entrepreneurship in the field of fintech through scientific research and innovative project incubation.

Sponsored