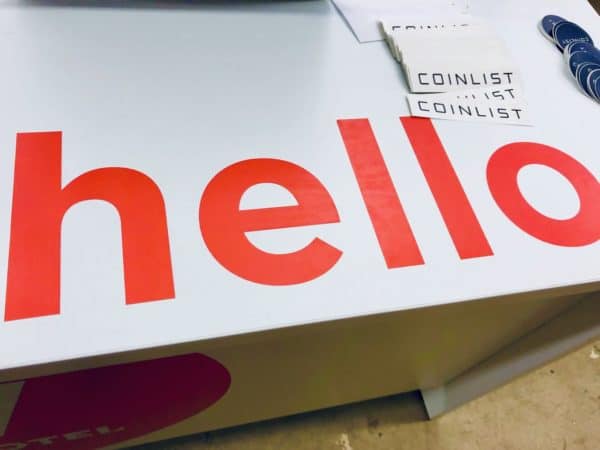 CoinList, a platform for digital asset firms to conduct their crypto token sales, has announced the launch of CoinList Seed, which is an online or virtual demo day for early-stage blockchain companies that helps them network with the global investor community available on the CoinList platform.
As noted in the firm's blog post:
"Since inception, CoinList has been committed to providing products and services to [various] crypto startups… [We've been facilitating] public token sales for [well-known projects,] including Filecoin, Blockstack, Algorand, and up-and-coming Celo. This has led to over $800 million in investments from over 10,000 investors globally. But as public token sales often come towards the end of the fundraising journey, we have asked ourselves, 'how can we help those teams at the beginning?'"
Last year, the company introduced CoinList Build, which is a series of virtual hackathons focused on live blockchain networks.
The CoinList team worked with several crypto developers during the hackathons, and encouraged and supported them in creating applications on top of various blockchain or distributed ledger technology (DLT) protocols.
CoinList reveals that almost 2,500 developers registered, and developed over 180 crypto projects.
This often led to the establishment of new startups, and the CoinList team asked themserlves, "how can we help them?"
CoinList added:
"We thought about these questions deeply, and to answer them we are introducing CoinList Seed, a virtual demo day for crypto founders to connect with the qualified investors on CoinList."
As mentioned in the announcement:
"CoinList Seed will focus on early-stage crypto startups that are looking to raise their first rounds of funding. Similar to public token sales, we will only focus on [the most competent] entrepreneurs and developers to introduce to our community."
The CoinList team has requested eligible entrepreneurs or developers working on crypto or blockchain initiatives to contact them. The firm is also looking to work with new investors who may want to participate in the CoinList Seed day.

CoinList Trade recently added another asset, the Orchid digital currency (OXT) to its exchange.

Orchid is described by its creators as the "crypto powered VPN" and is a privacy network.

Sponsored Links by DQ Promote