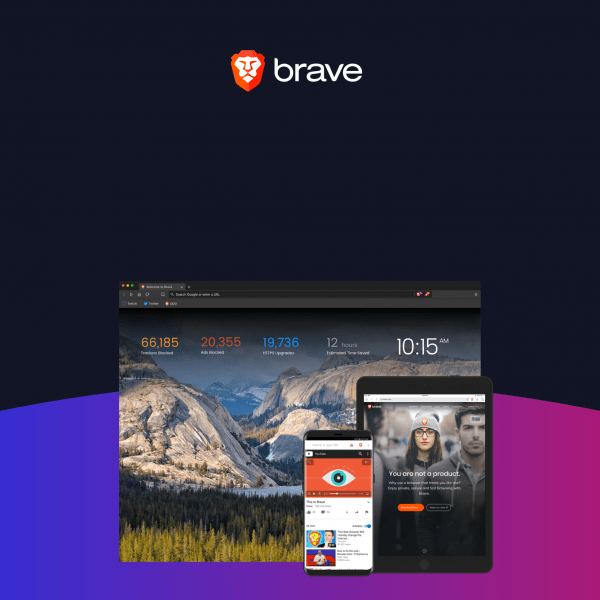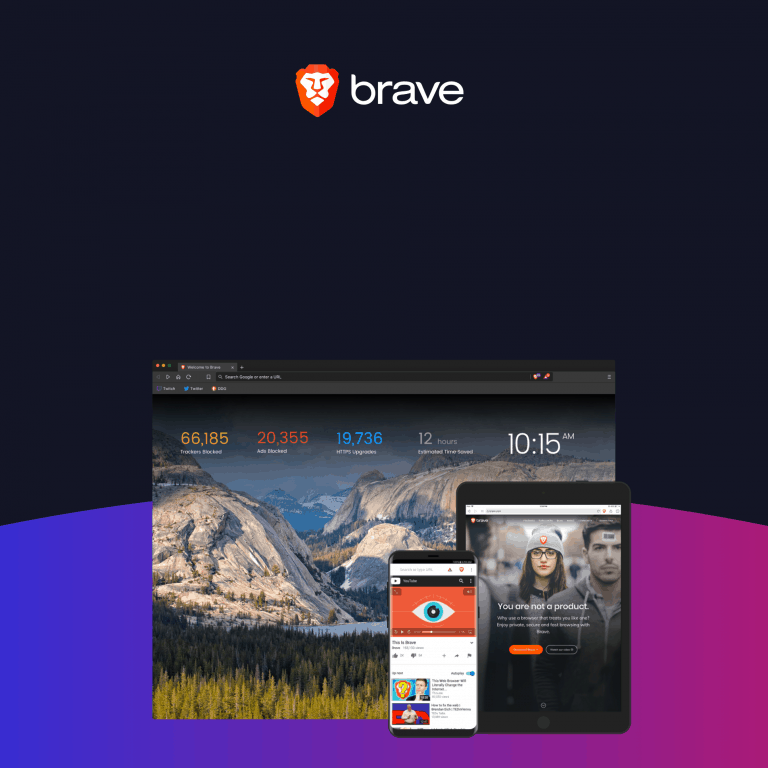 Last month, the TAP Network revealed it would be partnering with privacy browser developer Brave.
TAP Network aims to establish a go-to rewards-as-a-service platform, which has reportedly been licensed and white-labeled by leading brands and businesses. It aims to bring rewards from over 250,000 major brands and merchants to Brave users who will be able to redeem them using the Basic Attention Tokens (BAT.)
The Brave-TAP integration was initially released on March 10, 2020. It offers special access to the most active Brave and BAT token users. The official release of the platform to the general public was planned for a later date.
As mentioned in a press release shared with Crowdfund Insider (last month):
"Brave pioneered a blockchain-based advertising model that gives 70% revenue share to users in the form of BAT. Brave's 12 million monthly active users all have the option to opt in to Brave Rewards to view relevant privacy-preserving Brave Ads in exchange for earning BAT."
Brave users in the US are able to redeem these earned tokens for gift cards from companies like American Airlines, Delta, Hotels.com, and Uber; dining brands including Starbucks, Domino's, and Applebee's; entertainment partners such as Xbox, Playstation, Hulu and HBO; and giant retailers including Amazon, Apple, Target, and Walmart.
Users also have the option to contribute donations to the Red Cross, Habitat for Humanity, World Wildlife Fund, and many other charitable causes via the TAP Network.
We recently caught up with Lin Dai, co-founder and CEO of TAP Network. He explained why his company decided to partner with Brave and how both firms plan to work together.
Crowdfund Insider: Why did TAP Network see Brave as a strategic partner and what is the benefit to your user base?
Lin Dai: Brave is an innovator and leader in privacy and digital advertising that is reinventing the web for over 13 million users. TAP and Brave both fundamentally believe in transparency and fair rewards and compensation to users, rather than how most major internet companies treat users like products.
TAP Network is a "Rewards-as-a-Service" company. We have built rewards software that connects to over 250,000+ top brands and merchants, and seamlessly curate offers, deals, rewards earning and redemption capabilities all in one marketplace that's white-labeled by major brands and partners consumers know and trust.
Brave has a passionate user base and one of the most widely held digital tokens BAT. Users get rewarded for viewing ads in the Brave browser, and via the integration with TAP Network, we can allow users to redeem their tokens for real world purchases with thousands of top brands, both online and in-stores worldwide.
Crowdfund Insider: What thoughts do you have for consumers who might be unsure of what BAT is or fear the crypto world and how it works?
Lin Dai: We believe the best use case of blockchain or crypto is when the user doesn't even know they are using blockchain or crypto. To most of Brave's 13 million plus users, BAT is akin to a digital rewards "point" earned from using the Brave browser.
An average user doesn't need to know how blockchain or crypto works. Our software works seamlessly in the background and allows users to redeem their "points" for gift cards and other options in our marketplace.
The gift cards are digitally issued instantly and usable immediately with retailers online or at their in-store POS. TAP technology performs the magic of the translation from blockchain to real-world purchases, all in the background, invisible to the user.
Crowdfund Insider: Are there other partnerships in the works for Tap Network that you can share? If so, when can we expect those? If not, what types of companies do you see as the right fit for partnering with or white labeling TAP Network's rewards program.
Lin Dai: TAP Network technology provides a translation layer between any digital asset to real-world retail and e-commerce purchases. Over the last several years, we have built a network of 250,000+ brands and merchants that connects to our software, across e-commerce, retail, entertainment and travel.
Our software is agnostic whether you want to redeem your "points and miles", your "cash-back" digital dollars, or even blockchain tokens, any digital representation of value could technically be translated into real-world "redemptions" using TAP technology.
Just "points and miles" alone worldwide there's up to $1 trillion locked in silo'ed programs, and we believe we can bring significant value by unlocking these for consumers. We are working with some of the world's biggest companies in entertainment, travel, retail and digital finance to build new rewards programs or supplement their existing ones.
For crypto enthusiasts, we are working with a major partner on multi-coin support, soon the same redemption capabilities that are available to BAT holders will be available across many top tokens.
Crowdfund Insider: What do you see as the future of rewards programs in general? Do you see more crossover with digital currencies?
Lin Dai: We see the future of rewards ecosystem as Open and Interoperable. The average American family is signed up to 29 rewards programs, with an overwhelming majority of these programs accumulating small amounts of rewards value that's forgotten and not driving a "loyalty" behavior as they were intended to.
An "Universal" rewards ecosystem or marketplace that allows you to spend your 2,000 miles from an airline at your favorite coffee shop not only brings immediate value to the consumer, but also allows the airlines to offset points liability accounting wise, and brings additional purchases to the coffee vendor and contributes to the GDP.
Crowdfund Insider: With the success of your first endeavor Hooch App and now TAP Network, what is next for Lin Dai?
Lin Dai: I've been a long time "points nerd" so personally I'm excited about the work we are doing at TAP Network. Rewards industry as we know it is prime for disruption. I believe we are still in the first or 2nd innings of this massive global transformation.

Consumers love rewards. Enrollment to loyalty programs are growing 31% year over year, and even after COVID-19 caused massive disruptions to travel worldwide, consumers are still purchasing over 100M+ points and miles per day.

Rewards and loyalty are not going anywhere, and one could argue after economies around the world slowly reopens, brands need to lure consumers back more than ever before. A "Rewards-as-a-Service" model can help brands launch a new program or "upgrade" an existing program in as little as 90 days, and save 50% or more on the program operating cost.

Just like years ago major companies were each building their own proprietary CRM and today everyone is on Salesforce. Rewards software and services will be the same. I'm excited that TAP Network is on the forefront of this wave.

Sponsored Links by DQ Promote