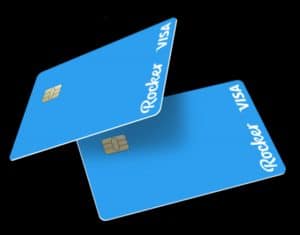 Sweden-based banking challenger Rocker has reportedly chosen Enfuce, a Finland-headquartered Fintech firm, as its official card issuing and payment processing partner.
The move should streamline processes involving the issuance of Visa prepaid cards. The news has come after Rocker (previously operating as Bynk) introduced a debit card for its customers.
Earlier this year, the Fintech firm began expanding its operations across wider Europe. The company's management had said that it would be easier to grow its business if it begins operating as a digital bank.
Rocker had also said (at the time of its rebranding) that it aims to offer products related to saving, borrowing and paying. It noted that it will be easier to offer these products as a licensed bank.
Oscar Hyléen, deputy CEO and head of communications at Rocker, stated:
"We are a tech company building a retail banking platform with services that are more flexible, super easy to use and more affordable."
Hyléen added:
"As we expand towards our vision of becoming Europe's number one future neobank and offer people the chance to replace their old bank, we need strong and flexible infrastructure partners to be part of the platform creation."
According to the terms of the deal, Enfuce will be assisting Rocker with licensing, processing payments, and will offer guidance with compliance-related matters.
The partnership will allow Rocker to issue various cards that will support most payment methods, currencies, and will be accepted at most places. Enfuce will also help the Swedish digital bank with its plans to expand its operations to other European jurisdictions.
Enfuce's management confirmed that the company will provide back-office services to Rocker, which will help the neobank meet operational requirements.
Monika Liikamaa, co-founder and chairman of the board at Enfuce, remarked:
"We're excited that Rocker chose us to power their cutting-edge neobank service. Through our card-as-a-service solution, they can launch modern payment services easily and securely.
Sponsored