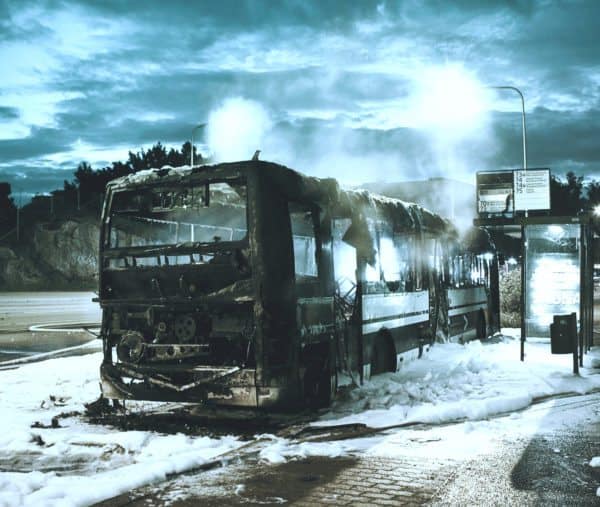 The Loom Network, a platform-as-as-service (PaaS) blockchain initiative, appears to have an extremely uncertain future.
Based on investigations and comments from social media users, there's no real proof of a live or active project being supported by the developers of the Loom Network.
According to available information, the Loom Network is an Ethereum-based PaaS DLT solution that allows developers to run enterprise-grade or large-scale decentralized applications (dApps).
As noted (via Twitter) by Bruno Skvorc, manager of blockchain and crypto education site, Bitfalls, Loom is no longer has an active presence on major social media networks, which had previously included Telegram, Reddit, and a company blog.
Rip $loom

– telegram shut down
– reddit dead
– blogs silent
– core team gone

I'd call it an exit scam if there was anything left to exit with.

— Bruno Skvorc (@bitfalls) May 8, 2020
Loom's core team also seems to have abandoned the project. Skvoric remarked:
"I'd call it an exit scam if there was anything left to exit with."
The South Korean Loom Network project had conducted an initial coin offering (ICO) back in January 2018. The company notably sold its Loom token holdings right before the historic crash of the cryptocurrency market in 2018, after a bull run that saw Bitcoin's (BTC) price briefly reach nearly $20,000.
Loom secured more than $45 million through its ICO, by selling its Ethereum-based tokens, ICODrops – according to reports.
An admin message posted in Loom's Telegram group claimed:
"This channel is now closed. Loom Network has pivoted from blockchain games to enterprise, therefore we've decided to consolidate our public channels so our staff can focus on enterprise sales, support, and outreach."
Loom's Reddit channel has also been silent, with members saying that updates for the project have not been announced for a long time.
A frustrated user noted around a month back that there was a lack of communication.
The user wrote:
"This sub is basically dead. There have been no updates or anything here for a while really." 
The user claims they stopped getting emails from Loom, which were reportedly sent to community members two times per month.

Notably, the developers of Loom have not published a Medium blog post since February 2020.

A blog post in February had confirmed that project CEO Matthew Campbell would be leaving.

Vadim Macagon, who has reportedly been involved with the Loom Network initiative for a long time, was supposed to be appointed as the new chief executive.

Loom Network developers had noted in the blog post (published earlier this year) that they'd be cancelling their bounty program, and there were also questions around the project's roadmap for 2020.

Stake Capital, a well-known Loom Network supporter and transaction validator, had noted via Twitter on March 31, 2020, that it would hand over control to Matic. Stake Capital had claimed that Loom was basically a dead project.

Sponsored Links by DQ Promote