The Oversea-Chinese Banking Corporation, Limited (OCBC) Bank (SGX: O39), a multinational banking and financial services corporation, has revealed that it's planning to change its branch network strategy, following the COVID-19 outbreak.
OCBC, which is notably Singapore's second-largest bank, claimed during its virtual annual general meeting (held on May 18, 2020) that there's been a significant increase in the adoption of digital banking services.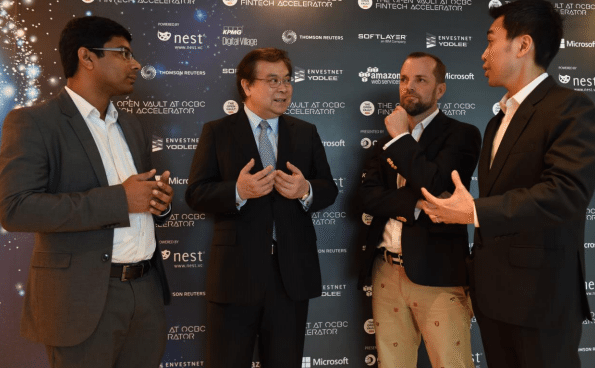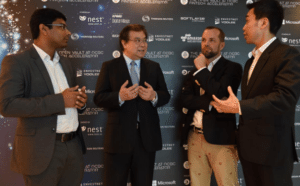 The bank's CEO Samuel Tsien confirmed that 22 of its 46 physical branches across Singapore have been closed down temporarily, in order to ensure that proper safe distancing measures are being observed.
OCBC's management said there's been a considerable increase in its digital transaction volumes for its online trading, loan applications and PayNow transactions during the first quarter that ended on March 31, 2020.
Tsien noted during the virtual meeting that OCBC believes the surge in adoption of digital services will eventually lead to higher net operating profit, because of considerably lower labor costs and fewer brick-and-mortar locations operating in the futre.
Tsien remarked:
"We do expect that the cost increase will be managed and the cost- to-income ratio of the bank would continue to improve." 
OCBC's cost-to-income ratio was around 44.5% for Q1 2020.
The bank claims there were no overhead cost savings because of the closure of its physical locations. This, as its large network of ATMs continues to operate and the bank is still paying its workers who are now at home.
Robert Kong, an analyst at Citi, stated:
"The promise of a digital transformation is that, after an initial few years of cost-heavy investment, moving to a digital platform will generate more higher per unit customer revenue while reducing back office, processing costs for long-term higher cost-income ratio."
The number of new SMEs accounts opened online with OCBC, during Q1 2020, reportedly increased by 2.4x compared to the same period last year.
The firm's PayNow Corporate transactions increased 7x. Nearly 50% of the firm's SME loan applications were submitted digitally, compared to only 30% last year.
Tsien added:
"This crisis is more pervasive than previous crises. It is likely to impact our earnings (through to FY2021)." 
OCBC recorded a 43% decline in net profit to S$698 million for Q1 this year. The firm attributed the drop to non-operating losses from its insurance division and higher provisions.
Singapore's DBS Bank and United Overseas Bank (UOB) revealed that they also saw an increase in digital banking adoption during Q1 2020.
In statements shared with The Business Times, Janet Young, UOB head of group channels and digitalisation, noted:
"We are focused on providing our customers with products, services and solutions that are smarter, safer and simpler."
Sponsored Links by DQ Promote