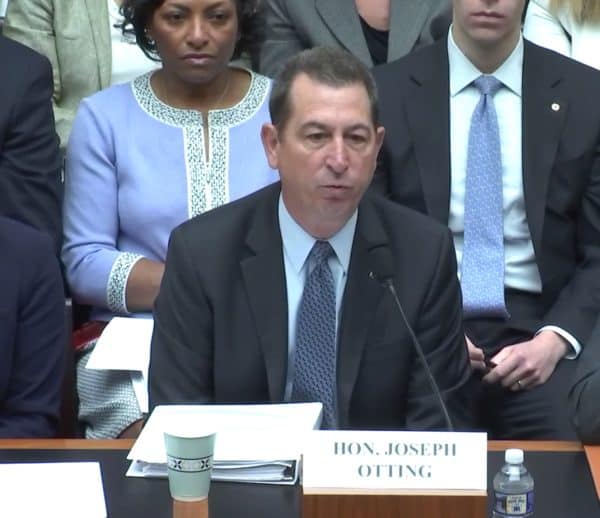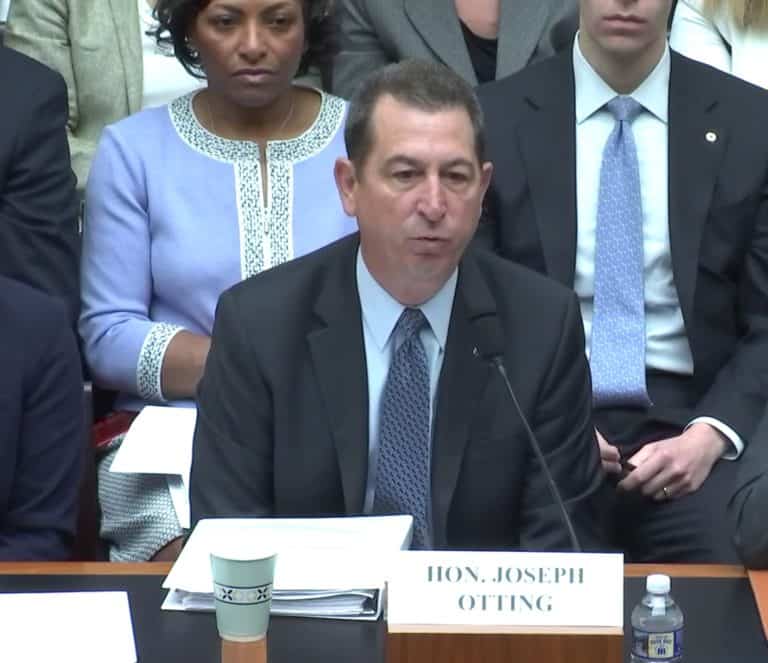 Comptroller of the Currency Joseph M. Otting will step down from the office on May 29, 2020, according to a release posted by the Office of the Comptroller of the Currency (OCC).  Current OCC First Deputy and Chief Operating Officer Brian P. Brooks will take over as Acting Comptroller of the Currency.
Otting issued the following statement on the news:
"It has been my distinct honor to serve the United States and this Administration as the 31st Comptroller of the Currency. I am extremely proud of what the women and men of the agency have accomplished to promote economic opportunity, eliminate unnecessary regulatory burden, and operate the agency in a more effective and efficient manner."
During his tenure, Otting sought to rationalize capital and liquidity rules to allow the banks to better serve their customers while remaining secure. In recent testimony delivered to the US Senate Banking Committee, Otting emphasized that the OCC has acted swiftly to provide information and guidance to regulated institutions in response to the COVID-19 public health emergency.
Otting also sought to improve agency operations by streamlining decision making and investing in infrastructure by increasing funding for recognition and training and modernizing the tools and technology.
Congressman Patrick McHenry, ranking Minority member on the House Financial Services Committee issued the following statement on the news of Otting's departure:
"Comptroller Otting has made a lasting impact on our nation's financial system during his time in public service. Joseph has been an advocate for modernization. His support for responsible innovation through financial technology has helped foster new ways to reach unbanked and underbanked Americans. Additionally, his work to reform the outdated Community Reinvestment Act will help ensure long term economic recovery by encouraging more capital, investment, and lending services in the communities hardest hit by COVID-19.
The new Acting Comptroller Brooks has an interesting pedigree. Brooks joined the OCC from digital asset exchange Coinbase where he served as Chief Legal Officer. Brooks has also served on the board of Fannie Mae since March 2019 and the board of online lender Avant.
Prior to Coinbase, Brooks served as Executive Vice President, General Counsel, and Corporate Secretary of Fannie Mae. He was a member of the senior executive management team at OneWest Bank, N.A., as Vice Chairman and Chief Legal Officer. Before OneWest, Brooks served as financial services practice group leader and managing partner of the Washington, D.C., office of O'Melveny & Myers LLP. Brooks holds a bachelor's degree from Harvard in government and a law degree from the University of Chicago.
Otting said that Brooks is well suited to continue the agency's work:
"Most importantly these leaders can depend on the 3,600 dedicated OCC professionals who thanklessly and tirelessly serve this nation by ensuring our federal banking system remains the world's envy and capable of meeting the financial needs of Americans everywhere from Main Street to Wall Street, just as the agency has for 157 years."
Sponsored Links by DQ Promote