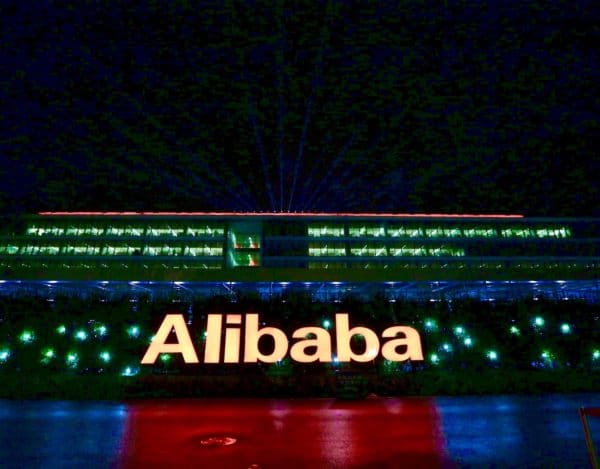 Alibaba (NYSE:BABA), one of the largest tech firms in the world, has announced a new shipping service that includes a trade financing option. The financing is provided in partnership with MTS a Fintech that offers "credit as a service."
Alibaba Freight seeks to engage with US SMEs to help them secure shipping while financing the process with Alibaba payment terms. Simultaneously, Alibaba is offering "online trade shows" as the China-based firm pushes deeper into the US.
As American small and medium-sized businesses (SMBs) fight through the challenges of COVID-19, Alibaba, one of the world's largest B2B e-commerce marketplaces and a business unit of Alibaba Group (NYSE: BABA), today unveiled three new products and services to help these businesses advance their efforts to digitize and pivot online. The products and services include Alibaba Freight to enable American SMBs to secure ocean and air shipping for their orders, Alibaba Payment Terms to provide cash flow control and Alibaba Online Trade Shows USA to connect U.S. manufacturers and wholesalers with business buyers in an engaging and live online format.
John Caplan, President of North America and Europe of Alibaba, said doing business online is the bridge for American small businesses through this crisis and into the next decade:
 "We are accelerating our transformation to get both sellers and buyers quickly set up for success and provide the critical tools and services that are required for growth – access to supply and demand, shipping and logistics, and working capital. Ultimately, our goal is to give SMBs even greater access to the $23.9 trillion global B2B ecommerce opportunity – which is six times the size of the B2C e-commerce market."
Regarding the trade finance feature, Alibaba's Payment Terms claims to be the first-ever trade financing solution embedded directly into a cross-border B2B e-commerce marketplace. Qualified buyers may order goods and pay for them up to 60 days after they are shipped. Alibaba claims that previously the vast majority of cross-border trade between small businesses required full payment upfront. As the average size of an order is just $2000, the financing service can be a life-saver for many small businesses.
Caplan explained that SMEs frequently cannot gain access to trade financing from traditional banks. Alibaba can provide this service due to the deep data that the company can access:
"…we know the buyers and sellers on our platform, and financing is offered for transactions that we know are real. This is a truly game-changing innovation that opens new opportunities for America's small businesses. I can't wait to see our customers benefit from it."
Caplan said the next era in global trade starts today. He added that Online Trade Shows USA will help connect SMEs to their rapidly expanding community of more than 10 million global buyers.

Sponsored Links by DQ Promote