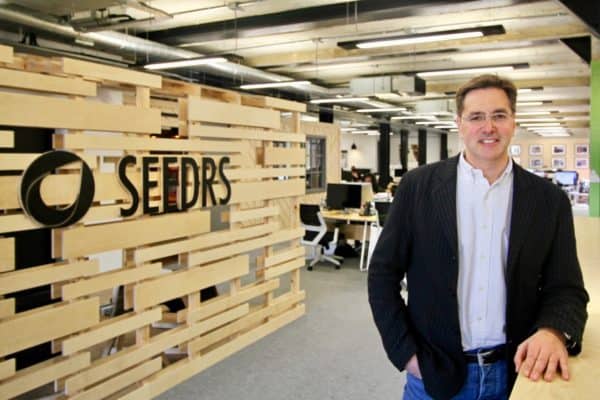 Seedrs, a leading UK based investment crowdfunding platform, has experienced five company exits since January. Meanwhile, platform investment has grown by 49% during 2019 – even during the midst of a global pandemic. Seedrs states that each exit has generated positive returns for investors. Seedrs' total number of primary exits now stands at fourteen.
Jeff Kelisky, CEO at Seedrs, commented on the news:
"We're delighted to have seen five primary exits in the first five months of the year. The growing rate of success stories continue to demonstrate that our portfolio of ambitious SMEs are starting to mature, and that industry giants and incumbents are looking at them to innovate their own services. We feel this is an important validation of our mission. It's a challenging climate for entrepreneurs and we want to reiterate that we're here to support however we can, especially in raising the necessary capital to get through this."
In a note distributed by the company, Seedrs said that 2020 will be a milestone year as the investment platform tops 1000 deals. The company also points to its Secondary Market which surpassed £1 million shares trading during May.
The most recent exit of a Seedrs portfolio company was ANNA Money, a Fintech service for small businesses. Anna raised £3.4 million from 595 Seedrs investors at the end of 2019.
ANNA has since secured a £17.5 million investment from ABH Holdings SA to take a majority stake in the company. Seedrs investors have the opportunity to exit the business at 40% profit, less than a year after investing.
Eduard Panteleev, CEO and Co-Founder at ANNA, said the Equity for Mugs campaign with Seedrs last Autumn was hugely successful.
"The Seedrs platform connected us directly to like-minded entrepreneurs and investors who share our belief in ANNA's purpose, offer and its potential for growth."
Courier magazine, funded on Seedrs in 2016. The publication focused on entrepreneurs and startups. The London-based magazine was acquired by Mailchimp in March. Reportedly, Seedrs investor experienced a 3.4X return or 4.9X including the affiliated tax incentives.

Smart home clean energy firm, Igloo Energy, completed its last funding round in January 2019. A year later, Seedrs investors were offered a 3.3X return on their investment from Japanese firm Osaka Gas.

Seedrs funded OfficeRnD, a platform for managing coworking and flex spaces, generated investors a 7.8X return or 24.6X with tax reliefs, via a partial share sale to one of their VC investors.

Pod Point, a firm that develops electric vehicle charging points, was the first exit in 2020. The business was acquired by EDF Energy and will continue on its mission to take the UK to mass adoption of electric vehicles. Seedrs investors from the 2014 funding round were said to have realised a 2.7X return (3.9X with tax reliefs) on their investment.

In the end, all online capital formation platforms will be judged by the aggregate returns generated for investors. Many companies will struggle to succeed or fail altogether. All investments entail risk and early-stage firms are some of the riskiest investments available. Yet data points to higher risk-adjusted returns for investors in a well-diversified portfolio of early-stage firms. The addition of incentives like the EIS/SEIS programs that can drive returns higher while helping to fuel the UK innovation economy.

Sponsored Links by DQ Promote