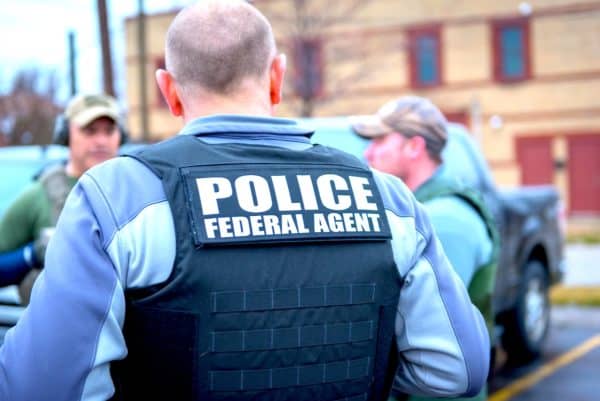 The US Federal Bureau of Investigations (FBI) has warned that there could be an increase in financial crime due to the rise of digital banking.
The warning is a reminder from the FBI that mobile banking providers and financial institutions must protect their clients from malicious apps.
The FBI explained:
"Cyber actors target banking information using banking trojans, which are malicious programs that disguise themselves as other apps, such as games or tools. When the user launches a legitimate banking app, it triggers the previously downloaded trojan that has been lying dormant on their device. The trojan creates a false version of the bank's login page and overlays it on top of the legitimate app." 
They further noted that after a user has entered their login information, the trojan passes the user to the actual banking app login page so they can't notice that their private data and passwords have been stolen.
Hackers have used many different tactics to trick users into unknowingly installing trojans or other viruses via fake banking or gaming apps. Once these programs have been installed, they are able to steal users' passwords and other sensitive information, so that the hackers can log into their online bank accounts and take all their money.
As first reported by the American Banker, the FBI revealed that there has been a 50% increase in mobile banking since the COVID-19 outbreak.
The agency cautioned:
"As the public increases its use of mobile banking apps, partially due to increased time at home, the FBI anticipates cyber actors will exploit these platforms."
Rick Cooney, Director of Fraud Strategy at Axcess Financial, noted:
"[Many] people who are moving toward more mobile banking weren't early adopters of it, obviously… they may not be quite as sophisticated as the folks who have been doing it for years. In that kind of environment, it's more likely you will have an increased number of victims to those types of scams."
Trace Fooshee, Senior Analyst at Aite Group, remarked:
"It's not that the conditions aren't really ripe for fraudsters to increase their attacks in the post-pandemic world — it's more, how they would do it." 
He said that his firm has seen a significant increase in the number of phishing attacks, bot attacks and "human farm attacks." However, he claims that he's not yet heard of a rise in fake apps or trojans.

The FBI recommends using two-factor authentication when users are accessing their mobile banking services and emphasizes that consumers must make sure they're using legitimate apps.

In April 2020, the FBI predicted there would be a rise in cryptocurrency-related scams fueled by the COVID-19 pandemic. The FBI had said that it expects that the bad guys will take advantage of the FUD to steal your money and then launder it through the crypto ecosystem so be aware.

Sponsored Links by DQ Promote