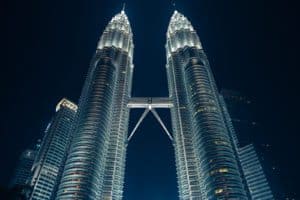 Malaysia-based Curlec, a Fintech firm that aims to offer a better way for businesses to collect recurring payments, recently secured funding from 500 Startups, an early-stage VC fund and seed accelerator established in 2010 by entrepreneurs Dave McClure and Christine Tsai.
Curlec completed its seed funding round last year which was led by Captii Ventures.
Founded in 2018, Curlec assists businesses with processing recurring payments and also helps them with managing their cash flow in a more efficient manner. The Fintech company provides an API that may be used to facilitate direct debit bank-to-bank payments and it also helps with automating the collection workflow.
Curlec said it will be using the funds raised to expand its operations and will be hiring more staff. The company mainly focuses on offering services related to education, financial services, and property management.
Curlec said it would consider adding other payment types to its solution. The Fintech firm will also focus on establishing banking and software integration partnerships in order to help it scale its business in Southeast Asia.
In statements shared with Tech in Asia, Zac Liew, CEO and co-founder at Curlec, noted:
"In Malaysia, over 30% of businesses have less than one month cash in the bank and, on average, it takes around 90 days to get invoices paid. This has been particularly magnified during [the Covid-19] lockdown."
Liew claims that payments using cash, check, bank transfers, credit cards, and other traditional methods haven't been effective at helping businesses solve their cash flow problem. He added that direct debit will help address these issues. Direct debit is an automated payment option that lets service providers obtain payments directly from consumers' bank accounts.
Malaysian businesses have been using direct debit for many years. However, only large firms have had access to it, as they're better equipped to handle all the paperwork involved with supporting the direct debit option. Liew argues that SMEs are underserved because they don't have as many resources to support the convenient payment method.
Curlec aims to bring direct debit online so that Malaysia's small businesses can begin using it to settle transactions.
Fintech firms Stripe, Revolut, and Ezypay are offering similar services in the country. Liew noted that other companies are focusing more on digital commerce and supporting online wallets, and that Curlec is specifically targeting direct debit payments.
He claims:
"This is an area that nobody else here has been focusing on and is a differentiator for us."
The digital payments sector in Southeast Asia is projected to be valued at $1 trillion in the next five years, according to data from  Google, Temasek, and Bain & Company. The global subscription economy is expected to reach$530 billion in 2020.