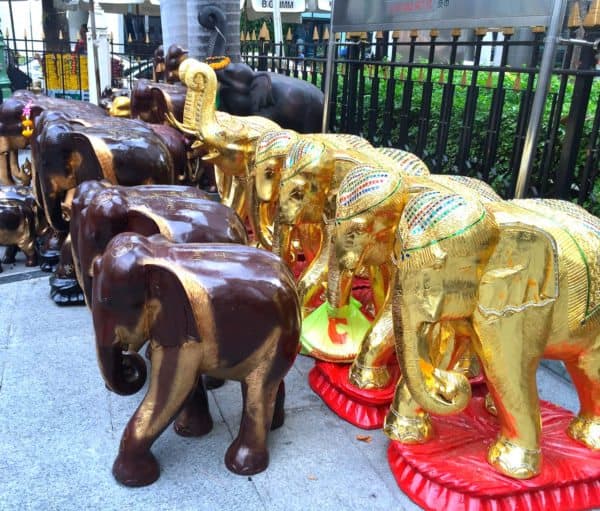 Thailand-based Fintech firm SYNQA, the parent company of OmiseGo (previously called Omise Holdings), has reportedly secured $80 million in capital via a Series C investment round led by SCB 10x, a subsidiary of the Siam Commercial Bank. Asia-based VC group SPARX also took part in the round.
Other investors include Japan's Toyota Financial Services Corporation, Sumitomo Mitsui Banking Corporation, SMBC Venture Capital, and the Aioi Nissay Dowa Insurance Corporation.
SYNQA says it will use the funds raised to provide various cashless solutions to businesses based in Asia. The Fintech company said it would offer a digital currency and several other financial products.
A SYNQA spokesperson noted in a release:
"In times of social distancing, fintech infrastructure such as payment gateways are key tools in performing day to day financial transactions in a fast, secure and convenient manner."
They added:
"There are many products and factors that can help a society become cashless. Our subsidiaries are developing new and improved technologies and financial infrastructure to enhance customer experience with seamless value transfer systems that would also accommodate a cashless society." 
SYNQA also plans to continue to support leading Japanese manufacturer Toyota, which introduced a cashless app wallet last year. At present, there's no cryptocurrency support for the Toyota Wallet.

The SYNQA spokesperson said the new subsidiary was established to meet growing market demand from businesses that are looking for support as they implement their digital transformation strategies.

The SYNQA team works cooperatively with large firms to create comprehensive Fintech digital transformation products such as the Toyota Wallet, the spokesperson noted.

Last month, Coinbase added support for OmiseGO (OMG) at Coinbase.com and also for Coinbase Android and iOS apps. Coinbase users may purchase, sell, convert, send, receive, or store OMG tokens.

OMG will be offered to all exchange customers, with the exception of New York (due mainly to strict regulatory requirements and challenges).

OMG is an Ethereum-based token that's used to run the OmiseGo-based smart contracts platform, which aims to offer users more financial freedom through financial services and investments.

OmiseGo plans to help move assets between different payment systems and blockchains, however, the project has been criticized for not moving forward fast enough with its development goals.

Shortly after Coinbase had added support for OMG last month, the token price surged 200% in only 15 minutes after the listing, however, it then crashed immediately.

OMG's pump and dump also led to accusations of insider trading.

Sponsored Links by DQ Promote