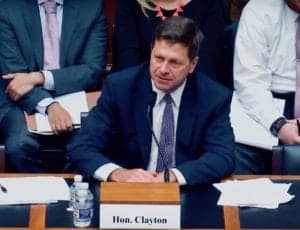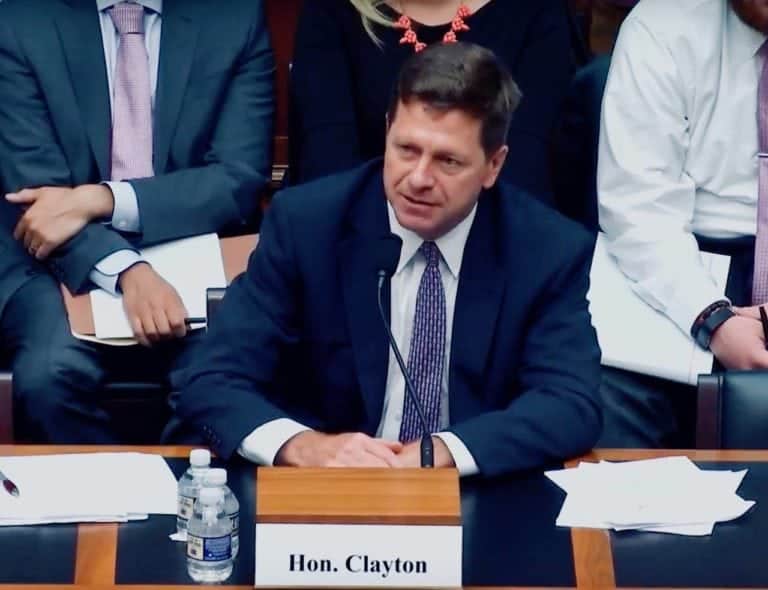 SEC Chairman Jay Clayton is scheduled to testify on June 25th, at 12 pm ET, before the House Subcommittee on Investor Protection, Entrepreneurship. and Capital Markets. The topic of the hearing is, "Capital Markets and Emergency Lending in the COVID-19 Era."
The hearing is a hybrid session with some members participating on site and others participating virtually. The hearing will be livestreamed on the House Financial Services Committee website.
According to the committee memorandum, the COVID-19 pandemic has caused significant disruptions to the U.S. capital markets. In response, the Securities and Exchange Commission, along with other government entities, have responded to the challenge. Chair Clayton is expected to respond to questions about the health crisis that has morphed into an economic decline.
Additionally, expect committee members to address recent moves by the Commission to streamline the regulatory environment to the benefit of firms in need of capital.
The SEC is in the midst of a review of the exempt offering ecosystem – the path that many private firms utilize to raise much-needed growth capital. Many of the proposed changes stand to benefit both smaller firms and investors while boosting economic growth.
Mentioned in the memo is the move to expand the definition of an accredited investor to provide greater access and diversity to the rule that, in its current wording, largely benefits the wealthy due to its wealth requirements. The Commission is looking to liberalize the rule to recognize individual acumen and experience – a far better metric.
The committee memo also includes a long list of legislative initiatives driven by the leadership. Expect a wide-ranging and varied discussion.
You may view the Livestream here.
Chair Clayton's testimony is embedded below.
---
Jay Clayton Capital Markets and Emergency Lending in the COVID-19 Era


Sponsored Links by DQ Promote