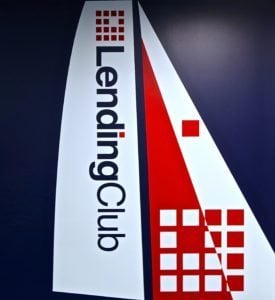 LendingClub (NYSE:LC) has published a blog post and affiliated 8-K updating on platform performance during a challenging market pummeled by COVID-19.
During the last earnings report, LendingClub reported loan originations down in April by a whopping 90%. Today's missive is a bit more optimistic as LendingClub states "we are observing resilience on the platform." This sliver of good news comes at a time when shares in LendingClub recently hit a new all-time low.
LendingClub stated that as the economy goes from "deep freeze into thaw," they are seeing "signs of unemployment and market recovery (equity markets, ABS) balanced by uncertainty around a vaccine and the rate of infection."
Regarding resilence on the platform, LendingClub reports:
Total Prime performance is strong: approximately 90% of borrowers are not enrolled in hardship plans, repayment rates remain high, roll rates (the percentage of borrowers who progress into later delinquency stages) are low, and newer vintages are displaying higher credit quality and lower enrollment rates into our Skip-a-Pay program. In fact, roll rates for the non-Skip-a-Pay portion of the prime portfolio are currently lower than historical rates.
The initial set of members who enrolled in our 2-month Skip-a-Pay program is beginning to graduate, and a higher percentage than forecasted (over 90%) have either made payments (nearly 60%) or have enrolled in a second round of Skip-a-Pay, with recent graduation vintages performing better than older graduation vintages.
Since its launch on June 11th, the majority of members are now opting into interest-only hardship plans; we see this as an encouraging sign for both members (as they are taking proactive steps to stay on track) and investors (who will receive any partial payments).
While loan vintages most exposed to the Coronavirus are expected to generate 3% IRR, going forward LendingClub anticipates a 5% return for the total Prime portfolio.

"We believe this positions the portfolio competitively in a historically low yield environment."

No news on the forthcoming marketplace bank and acquisition of Radius Bank.

One may anticipate that LendingClub starts to offer additional banking services prior to the close of the acquisition. Once this happens, we will have a better idea as to the future of the largest online consumer lender in America.

Sponsored Links by DQ Promote