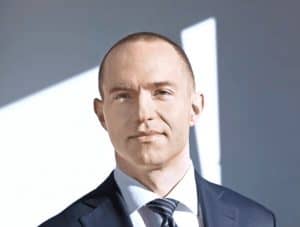 Jan Marsalek, the former COO of Wirecard AG (WDI:DE) who was fired from his job when €1.9 billion went missing, may have never traveled to the Philippines in late June as records he entered the country were apparently faked, according to a report by Reuters.
Marsalek pulled a disappearing act following the news of the lost funds and allegations of fraud. Currently, there is an arrest warrant out for Marsalek who remains on the run.
Records indicating Marsalek entered the Philippines in June were fake said Philippines Justice Secretary Menardo Guevarra, earlier today. The immigration records indicated that Marsalek then traveled to China. In the end, the whole thing may have been a ruse to buy more time in an apparent escape. The Philippine government admitted he could be in the country. They aren't really sure.
"We are an island country, and there are backdoors through which undocumented foreigners may slip through," said Guevarra.
Other reports indicated that Marsalek went radio silent upon the news of the alleged fraud. While former Wirecard CEO Markus Braun was arrested and posted bail, Marsalek is looking more like a key man in unraveling the saga of the once prominent Fintech. The young executive was said to have been key to Wirecard's rapid rise, according to WSJ.

A report in Focus, indicates Marsalek was a bit of an enigma as he rose through the company's ranks to a C level position. The report indicates that Marsalek did not even hold a high school degree.

Sponsored Links by DQ Promote