Brian Bartaby, CEO at Proplend, a UK-based peer to peer (P2P) lending platform, wants the UK government to end its moratorium of commercial property rents, because he thinks it's "unfair."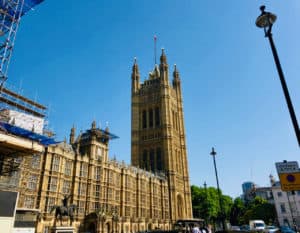 As first reported by Peer2Peer Finance News, Bartaby thinks that it was wrong for the UK government to implement a moratorium in March 2020 (when the COVID-19 pandemic began) on commercial landlords. The moratorium had prevented them from evicting tenants for not paying rent for a three-month or 90 day period.
In June 2020, the nation's government extended the moratorium until September 2020.
Bartaby remarked:
"This gives tenants the ability to decide if they want to pay rent which is totally wrong. The government has turned around and said that you don't have to pay if you don't want to. It's just a free for all. There are companies who can't afford their office rent and are taking advantage of the moratorium and there are companies who can afford it but are using this and not paying the rent."
He added:
"It is unfair. A lease is a legal contract and the government has decided to go against what it says and should remove it."
Bartaby noted that the UK government did mention a property furlough scheme, which might have been something that could have worked, however, it was never really pursued and now it might be too late.

He thinks that toward the end of the moratorium, firms will begin walking away from it, and will not have paid their rent. This may also negatively impact other business sectors, Bartaby said.

He pointed out that many pension firms have funds invested in commercial real estate and will most likely take a hit from this.

Bartaby revealed that, in July 2020, 96% of Proplend's borrowers had paid interest, because their tenants have been making payments. He added that some borrowers continue to make payments because they're contractually obliged to do so, and their tenants are required to do the same.

Last week, Proplend, a Fintech platform that matches demand for alternative property finance with investor demand for "inflation-beating returns," revealed that its loan queries doubled in June 2020 (month-on-month).

The FCA approved P2P lending platform claims that it's expecting several new deals to be listed soon. Proplend's platform connects investors directly to creditworthy borrowers. The company notes that this allows investors to earn competitive returns while borrowers are able to gain access to financing on terms that they might not find elsewhere.

Proplend's management noted that it aims to provide refinancing facilities to borrowers who may have not been able to access the same services elsewhere. The company said that this should allow existing lenders to make "a timely exit and [bring] potentially new lenders into the new loan."

Sponsored Links by DQ Promote