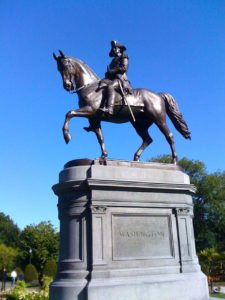 The US Federal Reserve has confirmed on multiple occasions that it has no immediate or concrete plans to introduce its own digital currency. However, Robert Bench, the Assistant VP working in the secure payments group at the Federal Reserve Bank of Boston, said that the US should be prepared to launch its own virtual currency when it becomes necessary.
Bench, whose comments came during a recent webinar, titled Central Bank Digital Currencies – Design, Policy & Implementation, revealed that the Fed has been working on the core technology required to support the objectives of the Federal Reserve system.
Bench said that, just like Canada, the US has no definite plans yet to issue a digital currency. However, he believes it's important to be ready for when a future event takes place that may require the US to take appropriate action, which might include issuing its own digital currency.
Bench confirmed that the division in the Federal Reserve Bank of Boston is focused on technology development. He clarified that it's not a division that recommends or develops new policies. Bench also noted that he was not speaking on behalf of the Federal Reserve Bank of Boston, and that his comments reflected his informed opinion on the matter.
Bench acknowledged the work being done by other countries, like China and Japan, as both leading world economies have been focused on developing their respective digital currencies.
Sweden has had to deal with the declining use of cash in the country, which may have accelerated due to COVID-19 as more people now prefer to make digital payments.
Bench added that on behalf of the Federal Reserve side, they're trying to "look at the future to understand what use cases could emerge [for a digital currency.]"
He continued:
"[Ongoing efforts] could lead the executive and legislative branches to have this action occur and to prepare for them to effectively communicate to the policymakers what the tradeoffs are…that's the key question for our division, to deeply understand the technology and clearly detail the tradeoffs of every policy decision that could be made."
In May 2020, the developers of the Digital Dollar project (which is separate from the efforts being made by the US Federal Reserve) had published a detailed whitepaper that outlined the steps required for the US to issue its own virtual currency.
As confirmed in the paper, the Digital Dollar Project is being developed with the assistance of the Digital Dollar Foundation, a non-profit entity, and Accenture (NYSE: ACN), in order to explore the potential benefits of issuing a central bank digital currency (CBDC).
The Digital Dollar Project has been founded by former US Commodity Futures Trading Commission (CFTC) officials, including Daniel Gorfine, the former head of the CFTC's Fintech unit office.
The Digital Dollar Project whitepaper notes that the initiative aims to further the public interest by "future-proofing the dollar for consumers and institutions across both domestic and global economies."
The developers of the Digital Dollar Project say that testing the US digital dollar across various use cases should help with upgrading the existing infrastructure, and could potentially provide "enhanced flexibility, optionality, stability, and prosperity."
As noted in the paper:
"To gain diverse perspectives from key stakeholders, the Digital Dollar Project has formed an advisory group that includes a broad array of economists, business leaders, technologists, innovators, lawyers, academics, and consumer advocates." 
Sponsored Links by DQ Promote