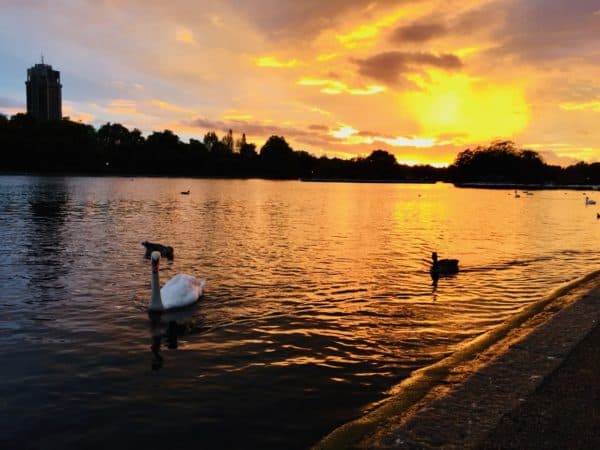 Peer to peer (P2P) lending platform managers have different predictions or expectations about how Innovative Finance ISA (IFISA) inflows will perform during this tax year in the United Kingdom.
David Bradley-Ward, CEO at Ablrate, an asset-backed lending platform, claims that net inflows on the platform during the past few months have not been anything to really worry about, but they are also nothing to be excited about.
As first reported by Peer2Peer Finance News, Bradley-Ward is fairly optimistic about how Ablrate's platform will perform for the rest of 2020.
Ablrate.com has been developed by Aviation and Tech Capital Ltd. The platform was launched in July 2014, and reportedly handled £43 million in transactions (as of October 2018).
Ablrate is a P2P lender that focuses on asset-backed lending and claims it was the first peer to peer platform to bring lenders together with borrowers in aircraft transactions. The Ablrate team notes that they've also completed property loans, eco-waste project loans and different types of capital equipment loans.
Ablrate's secondary market is a "sophisticated market" which has seen loans worth more than £28 million traded between the members of its lending community. Ablrate confirms that it's authorized by the Financial Conduct Authority to offer services in the UK.
Bradley-Ward noted:
"I think over the next few months we'll see where we're at and if people are investing or sitting on their current investments. But I can see light at the end of the tunnel."
Daniel Rajkumar, founder and MD at Rebuildingsociety, stated that the business lender's inflows declined in March 2020 because there were fewer loans that were available on the platform.
Rebuildingsociety.com is a Leeds-based P2P lending platform that focuses on finance for SMBs. The company was established in 2012 by Rajkumar.
Rajkumar believes that activity on his platform has slowed down because of COVID-19 and also because it simply can't compete with government-backed lending.
Online lenders in the US have also been struggling due to the pandemic. OnDeck (NYSE:ONDK), an SME focused digital lender, recently announced layoffs.
Looking for insight into the challenges the industry is facing, CI reached out to an industry insider for their perspective on Fintech lenders letting employees go. Their response was as follows:
"In a way, OnDeck and any other small business lender's fate was sealed not all because of COVID-19; but also largely due to a new competitor coming on the scene with unlimited lending capacity at 0% APR. Namely, the United States government. The US government [has] dished out trillions of dollars to small business owners (especially the legit ones) that the only "businesses" left for the picking by OnDeck are un-fundable junk businesses that no one wants to touch. This is a sad situation and unfortunate for those that worked to help millions of American small business owners. In the end, no one can compete with the government's purse string."
They added:
"Consumer Lenders [may] have the exact same fate as small business lenders. They are competing with the government again and losing badly. The unemployment checks are raining down and most people make more money sitting at home than go back to work. There are so many unintended consequences, it will take years for us to learn from this. In the near term, smart consumers are using this money to pay off their debt creating a massive wave of prepayments. That sounds great for the consumers, but lenders absolutely hate prepayments, their yield erodes and profit falls. It's a sad day all around."
Sponsored Links by DQ Promote