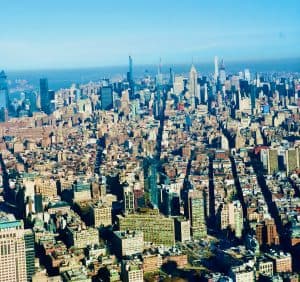 New York-based Signature Bank (Nasdaq: SBNY), a cryptocurrency-friendly commercial bank with around $50 billion in total assets, has reported consistent and steady growth this quarter.
According to the bank's recent earnings call, it has achieved around $8 billion in deposit growth. Approximately 2.5% of these deposits are associated with the institution's blockchain or distributed ledger technology (DLT)-enabled payments network.
The banking of crypto-asset firms has become a significant part of Signature's ongoing growth and development strategy, with about $1 billion coming from these customers.
Signet, which is Signature Bank's DLT-powered payments network, accounted for around 20% of the deposit growth.
Joseph J. DePaolo, CEO at Signature Bank, said that Signet's contribution or usefulness is measured in activity, instead of simply looking at account balances. DePaolo confirmed that the $1 billion in deposits came from digital asset customer deposits and not from crypto-asset custody. The Signet platform's contribution to the quarterly deposits was valued at $200 million.
Available data reveals that Signature appears to be diversifying its operations, so it's not simply facilitating deposits from digital asset clients. Signature has been helping with processing PPP (paycheck protection program) loans to crypto-asset businesses.
Firms are usually more comfortable with taking out loans with a provider they're currently banking with, which suggests that blockchain or crypto firms are increasingly working with the Signature team.
In June 2020, Signature, a US-based full-service commercial bank, launched and integrated the full functionality of its proprietary, blockchain-based digital payments platform, Signet, with Fireblocks, an enterprise-grade platform delivering a secure infrastructure for moving, storing and issuing digital assets.
In April 2020, Signature Bank reported a 30% decline in net income during Q1 2020 due to the Coronavirus outbreak. DePaolo had confirmed in April that it was the third consecutive quarter that the institution had secured more than $1 billion in deposits.
In April, Deposits had grown by $5.6 billion and average deposits had increased by $4.7 billion since the end of the first quarter of 2019. Loans during Q1 2020 grew 5% to $41 billion when compared to the same period last year, the bank had noted during its previous earnings call.
DePaolo stated during the call (in April 2020):
"The increase in loans this quarter was again driven primarily by new fund banking capital call facilities. This is the sixth consecutive quarter where C&I [commercial and industrial] outpaced CRE [commercial real estate] growth furthering the rapid transformation of the balance sheet to include more floating-rate assets and diversifying our credit portfolio."
Last week, the Office of the Comptroller of the Currency (OCC) posted a letter clarifying national banks' and federal savings associations' authority to provide cryptocurrency custody services for customers. This clarification should buttress the ability of banks to facilitate businesses operating in the digital asset sector.