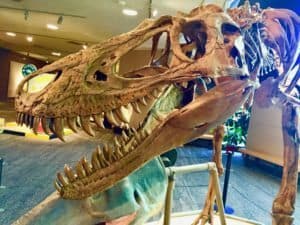 The decentralized finance (DeFi) ecosystem has a market cap that is roughly equivalent to merely 1.5% of the market capitalization of the much-larger cryptocurrency market, according to data from Messari.
Messari, a digital asset market analytics company, reveals that the market capitalization of all DeFi projects combined is around $4.1 billion – which is still less than that of Bitcoin Cash (BCH), the leading Bitcoin fork that broke away from the BTC blockchain back in August 2017.
Ethereum (ETH) advocate Ryan Watkins points out that the "literal meme coin" Dogecoin (DOGE) has a larger market capitalization than all DeFi projects (except for MakerDAO's MKR).
Although many industry participants including Waves CEO Sasha Ivanov have argued that DeFi might be overvalued or comparable to the initial coin offering (ICO) bubble, Watkins thinks the relatively small size of the decentralized finance space suggests there's a lot of room for growth.
He believes that we might see a "reallocation" of capital from the top 30 cryptos (by market cap) that, according to him, are "useless" first-generation digital currencies. He says that many of these projects as "ghost town 'ETH killers', and dead projects."
Watkins claims that DeFi doesn't require that new investments or money keeps flowing into its ecosystem, in order for it to grow and develop. He argues that all the DeFi space needs right now is a "reallocation of capital" from the so-called dead coins into the high-potential decentralized finance sector.
Messari data has only looked at the market cap of leading DeFi projects, such as Balancer (BAL) and Compound (COMP).
These initiatives only have a very small percentage of their total token supply that's currently in circulation, and there's also been a lot of controversy around FTX's derivatives – which have been responsible for a lot of price volatility recently experienced by both tokens. Crypto industry participants have been critical of the real value being offered by speculative DeFi tokens that have experienced dramatic increases in their prices.
The Bitcoin (BTC) price recently surged past $11,000 after trading within a rather narrow $9,000 to $9,700 range for the past few weeks. Meanwhile, the Ethereum (ETH) price surged past $300 for the first time in about a year.
DeFi pulse data shows that there's currently more than $3.7 billion in value locked in the DeFi ecosystem.
MakerDAO has a little over $1 billion or 28% of the ecosystem's capital locked in its contracts, making it the largest DeFi protocol. Compound, which briefly surpassed MakerDAO, now has around $800 million in total value locked, while Synthetix (SNX) comes in third place with $483 million locked in its contracts.
Despite all the enthusiasm or excitement around these so-called "decentralized finance" projects, Ethereum co-founder Vitalik Buterin has warned (during an episode of the Unchained Podcast):
"I think one big one [issue with DeFi] is just that a lot of people are underestimating smart contract risk….DeFi is still fine, but don't act like it's a place where you should advocate for a lot of regular people to put their life savings into."
Indeed, smart contract security has been a major concern for blockchain projects as badly written code (for smart contracts) has led to numerous hacks.

Sponsored Links by DQ Promote