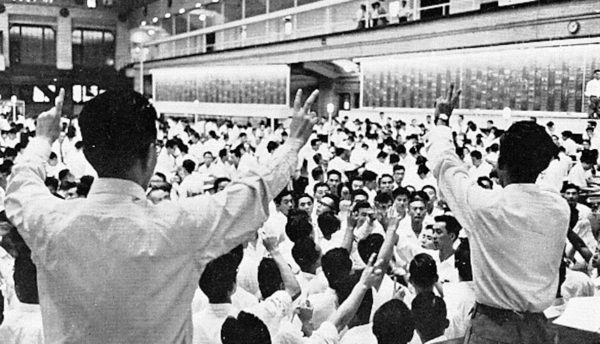 The developers of Injective Protocol, a "decentralized" derivatives exchange, have acquired $2.6 million through a seed funding round that was led by Pantera Capital.
Injective Protocol has been incubated by Binance, the world's largest digital asset exchange. Injective's developers have also acquired investments from Axia8 Ventures, Boxone Ventures, QCP Soteria, and several others.
Injective Protocol confirmed that they plan to launch the platform's mainnet during Q3 or Q4 2020. The team behind the Injective Protocol is also preparing to issue the project's native token at a later point this year.
Injective has received seed funding at a time when the decentralized or non-custodial crypto exchange (DEX) space continues to experience steady growth in terms of trading volume (but remains far behind centralized platforms because DEXes can be too technical for most users and lack sufficient liquidity).
As noted on its official website:
"[Injective aims to enable] fast, secure, and fully decentralized trading. Injective [plans to serve as] the first front-running resistant, layer-2 exchange protocol that unlocks the full potential of borderless finance by supporting margin trading, derivatives, and futures."
Registrations are currently open for people who want to take part on Injective's upcoming testnet.
The Injective Protocol team claims that unlike other DEXes, Injective is "truly" decentralized and doesn't have any "centralized component." The solution's developers want users to take back control of their assets, and trade via its soon to be launched peer to peer (P2P) software client.
Once the client goes live, users will be able to view their orders "posted and matched on the sidechain in real time."
The Injective Protocol developers claim that their exchange will leverage the "bleeding edge" of cryptography and DeFi to offer a secure crypto trading experience.
They added:
"Injective is the only DEX protocol securing your trades against front-running using Verifiable Delay Functions (VDFs) and selective delay."
It will allow users to engage in margin trading on derivatives and tokens through its basic interface. Injective will also offer a pro interface for more experienced users. The company is planning to announce more updates soon, including new market listings.