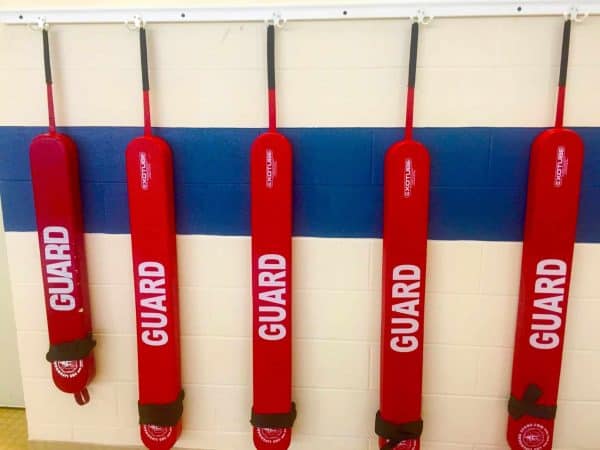 Stuart Sopp, founder and CEO at digital bank Current, has previously noted that the COVID-19 outbreak has shown how his company serves employees whose roles are considered essential during the global pandemic.
In June 2020, Sopp had confirmed that Current would remain focused on spending, as large banks are already "great" at lending and deposits. That same month, Current, a digital only challenger bank, reported that users have topped one million members with both April and May 2020 generating the most accounts.
During the height of the Coronavirus lockdown, Current saw more than 100,000 new accounts created each month as demand rose for consumer-friendly banking options.
Recently, Crowdfund Insider connected with Sopp. Our discussion is shared below.
Crowdfund Insider: The COVID-19 outbreak has accelerated the shift towards all-digital platforms, including virtual banking. How is Current preparing for these changes?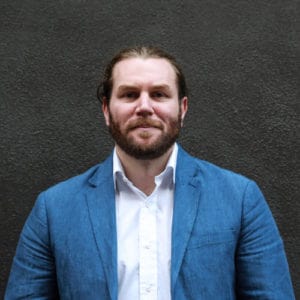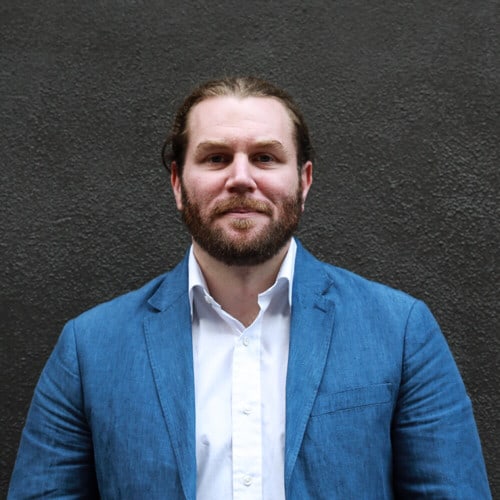 Stuart Sopp: We believe we're in the right place at the right time. We are thankful to have been building a new way of all-digital banking that was needed long before this situation unfolded and we've seen this accelerate in a more permanent way. There will be a race to mobile-first but in some ways, the race was always going on and some of us are already a few laps ahead.
This pandemic has also called attention to the over 130 million Americans in this country who live paycheck to paycheck and further demonstrated the need for our products, which are all focused on getting our members better access to liquidity, including paychecks up to two days faster and free overdraft up to $100. We did accelerate some plans in April to adjust to our member needs but as a whole, this pandemic has highlighted that we had a business model and products that were already working for this demographic, which turned out to be many of the workers now deemed essential.
We got stimulus checks five days faster than any other bank in April, we've been delivering unemployment checks faster and because we're already digital-only and a start-up, we were able to move much faster than traditional banks to adapt to the rapidly changing needs of our members.
We were able to re-prioritize product builds quickly and within weeks of the first stay-at-home orders and the rapid rise in unemployment claims, we had a dedicated section built in our app to help guide our members in filing for unemployment. It included links to the department of labor websites in each state and an ability for them to easily copy and paste their Current account numbers into their claims to get their much-needed payments up to five days faster with direct deposit.
In addition, with stay-at-home orders, many customers could not go to their local or regional banks, and while the biggest banks in the world have pretty good digital experiences, it is often not the case for smaller banks. You can't sign up for an account in two minutes on their apps like you can with Current, or transfer funds between accounts as easily, or get your paycheck faster, which all contributed to our exponential growth the past few months.
Digital banks offer a better solution to the problem of liquidity for the majority of Americans. Payments are becoming contactless, paper checks are deposited with a phone's camera and customers can get support simply within their banking app. The COVID-19 crisis has really highlighted this trend and differentiation and we are moving ahead with our plans in order to keep improving financial outcomes for even more Americans and do what we can to help close the ever-growing wealth inequality gap in this country.
Crowdfund Insider: You've mentioned that wealth inequality is being "systematically reinforced" and that the existing financial system has slowly grown to overwhelmingly enrich and reward owners often at the expense of the general public. How can we effectively address these issues?
Stuart Sopp: The real problem is wealth inequality in this country because of low and varying minimum wages from state to state, access to assets, and access to liquidity that is contributing to the cycle of debt for many Americans. There are 51 different minimum wages, 51 sets of rules, benefits, and unemployment benefits. The federal minimum wage is only $7.25 an hour and has not been raised since 2009. Some states like Louisiana and Alabama don't even have their own minimum wage requirements.
But no matter which state it is, the minimum wage is just simply too low. Millions of adults are not being paid livable wages, they don't even make enough money to invest/accumulate any more assets and before digital banks like Current existed, many more were turning to high-interest credit cards, payday loans and other predatory sources for quick cash to get them to their next paycheck and in many cases then, putting themselves deeper into cycles of debt – and widening the wealth inequality gap.
This lower-income tier is living on debt and my personal belief is we can try to close the gap through capitalism and do it the right way instead of defaulting straight to socialism. We should also get equity in people's hands to give them opportunities to accumulate assets that have the potential to inflate in value. At Current, we looked at crowdfunding which is very popular in the UK.
It is legal in the U.S. but there is a threshold for investors. There are a lot more regulations from the SEC for the protection of our members and I don't think it is warranted. Just because you have money it does not mean you are a smart investor. We would love to get equity in members' hands and see companies like Walmart, Amazon, etc who are employing many people (and many essential workers) for a sub living wage, give them equity because they are critical parts of their growth equity stories. They should be given a chance to be part of that success.
Crowdfund Insider: How has the pandemic been a business accelerator, specifically for Fintech firms and the Fintech sector in general?
Stuart Sopp: This has been an accelerant to digital. In terms of Fintech you will probably see a concentration of focus from incumbents. On the lower end of fintech, it is going to be hard to take big swings or get funding for big swings. I think the door is closing on the number of players and who is racing to take market share from banks. In the fintech community, I think there will be consolidation.
Between all the fintechs and our different products, you have a Chase. Over the next three years a lot of them, (maybe not Current), especially the bigger guys will IPO or get together and have a $50 billion IPO. To me, that makes more sense than a bank acquiring a fintech like Current.
Companies like Stash or Robinhood are easier to wrap into a bank because they are different product lines and have different features than most traditional banks. If you look at regional or super-regional banks, I think that's where the opportunity for acquisition of fintechs will be. The M&A landscape is an assessment of who needs what.
But if you're trying to buy a fundamentally different approach, it is going to create issues. Most banks are built on legacy infrastructure and with the acquisition of a Fintech, there is a problem of two different development infrastructures and two different pipes of information. Banks will say they can build the same technology themselves but then will realize they have structural inefficiencies and they can't do it themselves, let alone buy someone and be able to integrate systems.
Some super-regional banks are equipped to do their own but if you're in the second or third tier you're probably going to struggle. It is hard to get the right people, engineers, and play catch up. There will be an acceleration of technology acquisition and mobile-first is going to happen now.
Crowdfund Insider: How important is it to work to solve accessibility and liquidity issues for low wage earners?
Stuart Sopp: It's extremely important. If we don't find solutions to get everyone better access to money and an ability to accumulate assets, we are going to see an acceleration in the wealth inequality gap, which I predict will only grow larger, just as it has since the financial crisis in 2008. In the crisis, many big banks should have gone under but the financial system inflated assets. If you owned a house, had a portfolio of equities, the value of those significantly increased.
But if you didn't have any assets, you instead had massive debt deflation, which has kept those people in cycles of debt and leaves them unable to save any money, buy homes or accumulate any other assets that have the chance to inflate in value and help them better their situations in life. These are exactly the problems we are looking to help solve with our mission to improve financial outcomes.
We're helping our over 1 million members at Current get faster access to money but it's still just a fraction of the 130 million people who are wondering how they're going to buy groceries, pay their rent, pay their utility bills between paychecks and are being hit with exorbitant late and overdraft fees because they're one day late on their phone bills or overdraft their bank accounts by $1 and immediately are hit with a $35 fee, which can add up to hundreds of dollars a month.
Getting their paychecks two days faster can literally mean the difference for millions of people of being able to keep the lights on or not because bills are due a day or two before pay day and allowing them to save a little money each paycheck, which adds up over time.
Crowdfund Insider: How will the extra $600 a week in unemployment benefits set to expire will impact low wage earners?
Stuart Sopp: It will likely be replaced with $100-$200 per week in unemployment benefits, which will still be very impactful and help bridge a lot of lower-wage earners into a recovery.